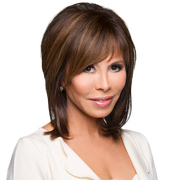 Laura Diaz joined FOX 11 KTTV and KCOP in May 2012. For more than two decades, Diaz has anchored, reported and produced for several flagship Los Angeles stations. She is a 14-time Emmy Award winner. After working in San Luis Obispo and Fresno fresh out of college, Diaz returned home to Southern California to work as a reporter and anchor at KABC and eventually KCBS. Diaz was born in Santa Paula and raised in Santa Clarita. She graduated from William S. Hart High School and earned a Bachelor of Arts degree in English from Cal Poly San Luis Obispo.
The latest from Laura Diaz
Year after year they arrive and place the name of their loved ones on the "The Wall Las Memorias" Monument in Lincoln Park.
There is a quiet celebration going on in East Los Angeles this month.
There's new personal family details about the life and death of a Chargers linebacker.
After a 10-day manhunt, rogue cop Christopher Dorner is cornered in a cabin in the popular resort community of Big Bear, California.
February 2013: A young couple gunned down in Irvine, California. A written manifesto would later reveal the suspect: rogue cop Christopher Dorner, on a mission to exact his own revenge, feeling he was wronged by the LAPD. Dorner saying he would target LAPD families, their officers, and anyone who got in his way.
February 2013: A young couple murdered in Irvine, California. Young lovers engaged to be married, were gunned down. Why were they targeted?