Man charged with first-degree murder of Westlake High teen killed in bus stop crash
VENTURA, Calif. - An amended complaint has been filed in the case against a man accused of plowing into a group of high school students at a bus stop following an alleged crime spree across Venutra County that left a high school student dead.
Austin Eis, of Camarillo, is now charged with first-degree murder for the unlawful killing of 15-year-old Wesley Welling, of Thousand Oaks.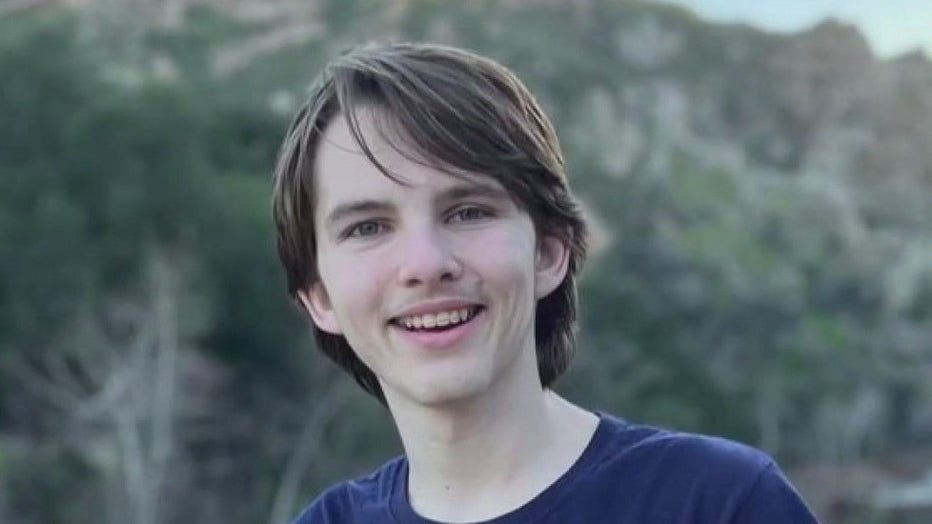 Wesley Welling was killed after he was struck by a vehicle driven by a stabbing suspect afterschool on Tuesday, April 18.
The follow-up investigation into the deadly crash also identified six additional students who were in the path of Eis's vehicle. The amended complaint now charges Eis with a total of 19 counts of attempted murder. He also faces charges of assault with a deadly weapon, burglary and more, for the alleged crime spree he went on back on April 18.
"In light of the ongoing investigation we have discovered new evidence to support additional charges and defendant's premeditation," said Senior Deputy District Attorney Amber Lee, a member of the Ventura County District Attorney's Office Major Crimes Homicides Unit. "The amended complaint reflects that evidence."
PREVIOUS COVERAGE: 
The crime spree all started at a Simi Valley Walmart, where Eis is accused of walking in, pepper spraying and stabbing one employee, attacking and trying to drag another employee out of the store, and threatening two more employees with a knife. After that, the charges accuse Eis of driving to a home in Camarillo and breaking in. Then, he drove to Thousand Oaks, where court documents said he "intentionally targeted" the children at the bus stop. Hitting four, killing 15-year-old Welling.
After the crash, it was discovered that Eis was a former student of Westlake High and graduated in 2017. Investigators said they believed he was experiencing homelessness and living out of his car.
Eis is scheduled to appear in court for an early disposition conference on July 19. He is being held in custody without bail.