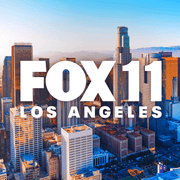 Mary Stringini
Digital Content Manager
Fresh out of college with a bachelor's degree in journalism and digital media, Mary Stringini was an eager news junkie ready to find her way into a newsroom. She was driven by an innate curiosity that wasn't scientific by any means; she was not looking to discover how electricity is generated or what causes cancer. She was looking to gain an understanding, to find answers to all of her questions, to create meaning and share what she learned with others.
Mary fell into the role of digital producing unintentionally but fell in love with it instantly. The role allowed her to not just report on one story a day, but dozens. The endless amount of knowledge she could consume from her three monitors continued to feed her curiosity. While she initially planned to pursue a career on-camera, she landed her first internship in the industry in digital and quickly discovered that this was what she was born to do. 
Mary started at FOX 11 in 2019 and has been leading the digital department since 2021. 
She graduated with a Bachelor's Degree in Journalism and Digital Media from Queens University of Charlotte before she began her career in local news at WCNC – NBC Charlotte. Following her time at NBC Charlotte, Mary relocated to Tampa, Florida, where she worked at WFTS – ABC Action News.
Mary has experience writing some of the biggest breaking news stories, from the deaths of Kobe Bryant and Nipsey Hussle to hurricanes Irma, Maria and Matthews, to civil unrest over racial injustice and the COVID-19 pandemic.
 
The latest from Mary Stringini