Wearable TAP products introduced to Metro riders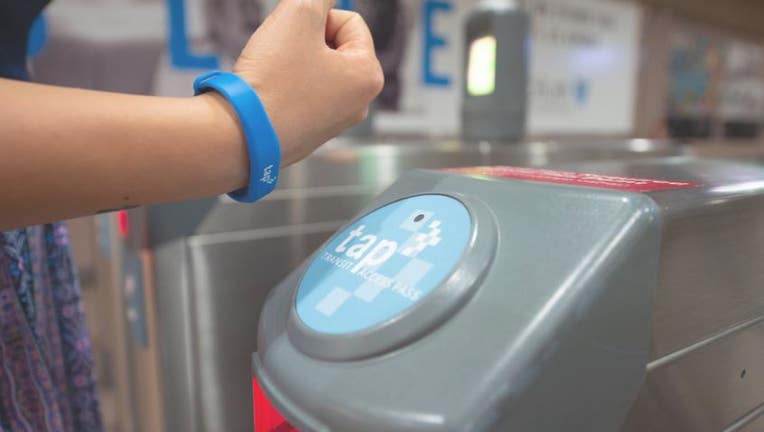 LOS ANGELES (FOX 11) - You can now wear your fare.
TAP has launched a new wearable device to better help Metro riders during their commute.
The TAP Flex wrist bands is now available at all Metro customer centers and costs $10. Transit Access Pass officials say the wearable product functions like a regular TAP card. You can load stored value and passes on it. 
They hope to release additional products later in the month that will include a stretch wrist band and keychain.