Wanted murder, robbery suspect shot dead after confronting officers in Sherman Oaks
SHERMAN OAKS, Calif. - A man wanted for murder and robbery has been killed during an officer-involved shooting in Sherman Oaks. 
Law enforcement sources say the suspect, identified as 21-year-old Lazzeri Frazier Jr., has been under their surveillance all morning. 
The officer-involved shooting happened Wednesday in front of an apartment complex on Kester Ave. and Burbank Blvd. around 10:20 a.m.   
According to law enforcement Frazier killed 52-year-old Antonio Rodriguez in broad daylight on Monday at an apartment on Burbank Blvd. and Vesper Ave. Officers say Rodriguez was a maintenance worker and it is believed the suspect attempted to rob him.
A GoFundMe has been set up for Rodriguez's family if you'd like to help.
"He didn't have any tickets, no DUIs. Honestly, he was just a guy that came to this country for the American Dream that was taken away in a matter of seconds. And now he's left us behind," said Rodriguez's heartbroken daughter Beth Centeno. 
On Tuesday around 11 p.m. Frazier robbed a liquor store on Kester Ave. and Burbank Blvd., just a few blocks from where he lives.
Related: String of crimes leaves Sherman Oaks residents on edge
The store clerk told FOX 11 that the suspect pointed a gun and threatened to shoot him. The suspect then fled the scene, only taking bottles of liquor and wine. 
Moments later a woman called 911 saying she was confronted by a man matching a police description of Frazier. She says the man pointed a knife at her.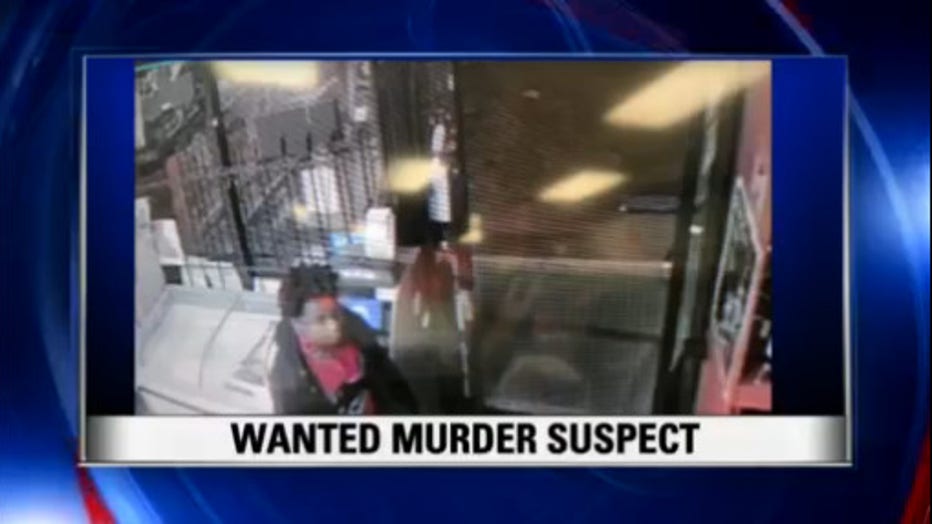 Using surveillance images police confirmed this suspect was connected to Monday's murder. 
Once authorities identified him they surrounded the building on Kester Ave while they waited for a warrant to go in. Around 10:20 a.m. officers reported seeing the suspect peek his head out of the window several times before coming outside. 
FOX 11 was there the moments Frazier, shirtless and with a backpack, came out. Armed with a gun the man confronted officers. Authorities ordered him to put his hands up, then someone yelled 'he's got a gun' and officers soon fired.
The suspect was pronounced dead at the scene.
"We were looking for justice but not like that," said Centeno. "We wouldn't wish death on anyone, we just wanted him to answer us why? Why take him away from us why not just...you wanted his money, just rob him, why have to shoot him so many times and get him killed like that? It just wasn't fair."
Officials say all three crimes happened in an approximate three to four block radius.
A use of force investigation is underway by the Office of Inspector General and the District Attorney's Office.  
FOX 11's Alexi Chidbachian and Bill Melugin contributed to this report