Victorville teacher arrested amid sexual misconduct investigation involving student
VICTORVILLE, Calif. - A 24-year-old Victorville teacher is behind bars after authorities allege he had sex with a 17-year-old student.
Detectives with the San Bernardino County Sheriff's Department investigated the allegation against Noah Padilla, who was a teacher at Victor Valley High School. Padilla is accused of having sexual relations with a student, who was identified as a 17-year-old girl.
At the conclusion of the investigation, Padilla was charged with unlawful sexual intercourse with a minor and was booked into the Central Detention Center in San Bernardino on Wednesday, May 24.  He is being held on a $30,000 bond.
SUGGESTED: Yucaipa teacher arrested, accused of having sex with minor
Authorities released Padilla's picture and are encouraging other victims or those with information to come forward.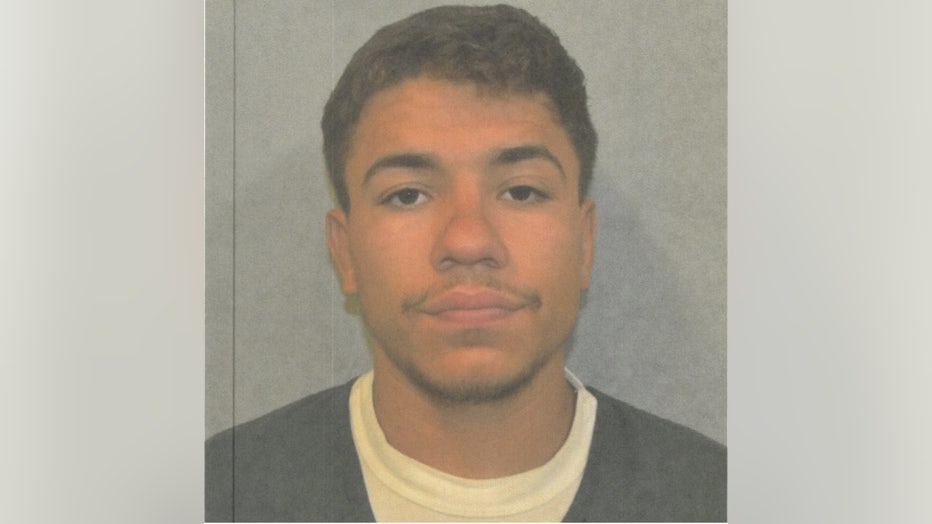 (San Bernardino Sheriff's Department)
Those with information are asked to contact Detective Thomas Hollenbaugh at 909-890-4904. Those who wish to remain anonymous can submit tips at wetip.com.