Venezuelan beauty queen Ariana Viera dead at 26 after car crash in Orlando, Florida
ORLANDO, Fla. - Venezuelan beauty queen and model Ariana Viera has died after she was involved in a car crash with a semi-truck in Orlando in July – and months before she was reportedly planning to represent Venezuela in an international beauty pageant, according to officials and local media reports.
The Florida Highway Patrol said the deadly crash happened on July 13 on Boggy Creek Road and J. Lawson Boulevard in Orlando, a few miles south of the Orlando International Airport.
FHP's report said Viera, 26, was driving southbound behind a semi-truck on Boggy Creek Road shortly before 11 p.m. when her vehicle crashed into the back of the semi and then veered off the roadway. She was rushed to a nearby hospital, and later died, the report said.
According to the report, the semi was approaching a red light and began to slow down. FHP said Viera failed to slow down and then crashed into the semi-truck. She was wearing her seatbelt at the time of the crash. The impact caused her vehicle's airbags to deploy, the report said.
The semi-truck driver was also transported to the hospital with minor injuries, FHP said.
News of the model's death began to circulate online after her mother, Vivian Ochoa, posted on social media about her death and her funeral.
Ochoa told Telemundo Orlando 31 in an interview in Spanish this week that Viera was tired and fell asleep at the wheel the time of the crash. She also told the news outlet that paramedics performed CPR at the scene of the crash, but then she had a heart attack.
"She helped so many people," Ochoa told Telemundo 31 in Spanish. "She did what she could to help or listen to you, even if she didn't know you … She was always there for her friends, her brothers, for her mother."
Her mom, Vivian Ochoa, talked to FOX 35 via Zoom on Friday afternoon.
"The best daughter in the world. The best. The best," she said through tears. "Always smile. Always happy. Always, always smile."
Despite reports, Ochoa had never won the Miss Venezuela crown, but she was selected to possibly represent her home country in the upcoming Miss Latin America of the World 2023 pageant in the Dominican Republic in October, her mom said.
Viera has, however, participated in several local fashion shows in Florida, including Winter Park Fashion Week in March, Orlando Fashion Week, and Orlando Swim Week in 2022, according to her social media accounts.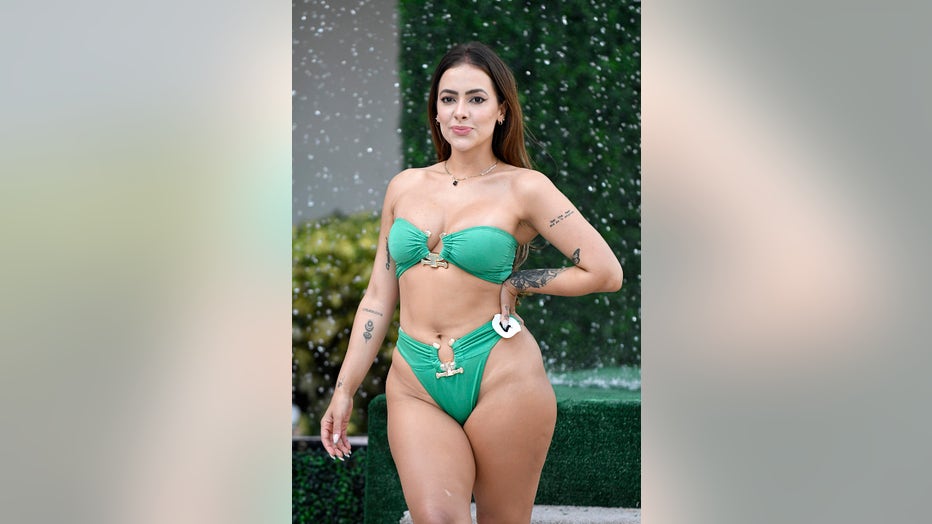 ORLANDO, FLORIDA - JULY 22: Ariana Viera competes in the 2nd annual Orlando Swim Week Bikini/Swimwear Competition on July 22, 2022 in Orlando, Florida. (Photo by Gerardo Mora/Getty Images for hiTechMODA )
In a heartfelt tribute on Instagram, Ochoa also opened up about her daughter's impact. 
"You are and always will be the girl of my life, my baby, my life, my Achilles heel, my heaven, my infinity, my angel, my light," Ochoa wrote on Instagram in July. "Everyone who had the privilege of knowing you loved you with their soul, my daughter. You are so good always, helping all. I do not know how our lives will be without you now." 
More tributes flooded the model's Instagram.
Her mother has created a GoFundMe account to help with funeral expenses. A spokesperson for GoFundMe confirmed to FOX 35 on Friday that it had verified the fundraiser.