'I'm in a nightmare': Uber driver fatally shot in Lynwood was a father, former Marine
LOS ANGELES - The Uber driver who was shot and killed by two passengers during his shift in Lynwood Friday morning was identified by family as former Marine Aaron Orozco.
Orozco was a father of two. His family told FOX 11 that he was based out of Camp Pendleton and completed three tours in Iraq and Afghanistan.
He started driving for Uber at night so he could care for his children while his wife, Sandra, worked as a nurse. 
"We were married for 10 years, but we've been together since high school, high school sweethearts," his wife told FOX 11. 
"I haven't even told my kids yet, they still think dad is going to come through the door," she added.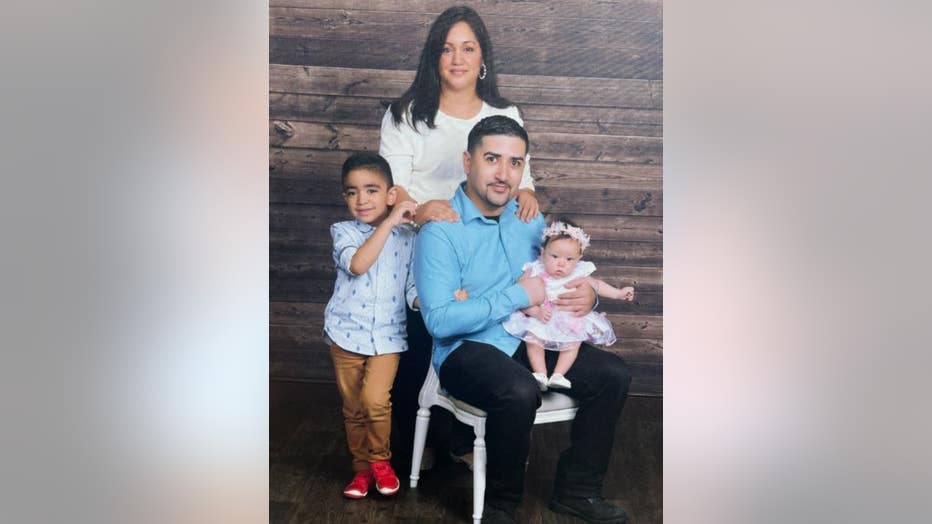 Aaron Orozco and his family. (FOX 11)
In four years he's had no issues until the early morning of March 24 when he picked up two men. 
Investigators with the Los Angeles County Sheriff's Department said during the ride, Orozco stopped at a 7-Eleven store in 2800 block of Imperial Highway for an unknown reason. At some point, the passengers and Orozco got into an altercation and one of the passengers pulled out a gun and shot him in his upper body. 
A store clerk witnessed the shooting and contacted authorities. When first responders arrived, Orozco's body was found lying on the ground in the parking lot.
"It just seems like I'm in a nightmare. It doesn't seem real to me," Sandra said.
His Honda Accord was carjacked by one of the suspects after shots were fired, while the second suspect took off running, according to authorities. The car was later found abandoned nearby. 
A detailed description of the suspects was not available.
"Our hearts are with Mr. Orozco Figueroa's family as they cope with this unfathomable tragedy, and we have reached out to offer our condolences," Uber said in a statement. "We banned the rider's account and are working with police on their investigation."
When FOX 11 asked Uber what happens when one of their drivers is killed, the company said that Orozco's family is eligible for survivor benefits which are provided through Intact. Additionally, Uber has a Public Safety team made up of former law enforcement officers and paralegals that stand ready to assist law enforcement with their investigation. Uber said that they are working closely with detectives on this case and will continue to cooperate with their investigation.
A GoFundMe account has been created.