Topanga woman makes tearful plea for safe return of her dog after truck was stolen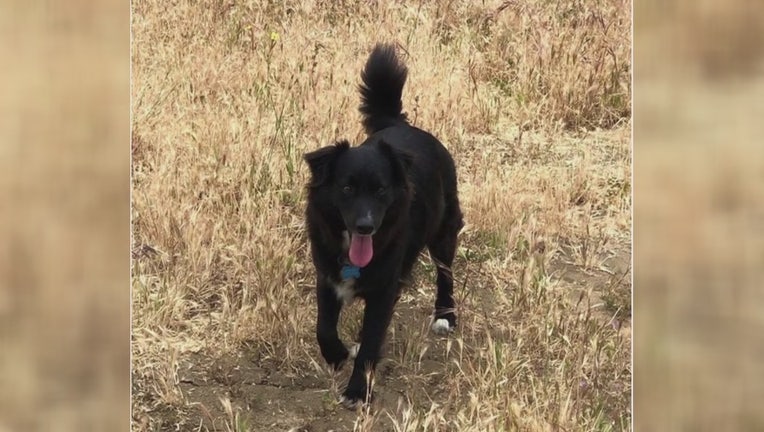 WOODLAND HILLS, Calif. - A tearful plea from a Topanga woman whose truck was stolen from a Whole Foods parking lot in Woodland Hills on Sunday evening with her beloved dog in it.
Julie McInally tells FOX 11 she isn't concerned about her truck, but that she's heartbroken her dog is gone and is offering a $3,000 reward for Teddy Bear's safe return.
McInally left her dog in her truck with the windows down while she stepped inside the store to grab a few groceries.
When she came back she was stunned to find the truck and Teddy Bear were gone.
"Maybe I parked somewhere else I was in shock. Devastated that he is gone...I don't care about the truck I just want to get Teddy Bear back, he's such a sweet dog and he's already been through a lot," McInally pleaded.
Friends and people in the community have chipped in to help McInally find her dog.
They're checking area shelters and distributing flyers on telephone poles and all over social media.
McInally is making a plea to the person who drove off with her truck with Teddy Bear inside.
"I hope they do the right thing and take him to the shelter. They can keep the truck," McInally said.
The stolen truck is a black 2004 Nissan Frontier.
Surveillance footage reportedly showed a white male in his 40s with a cap on backward taking the truck.
FOX 11's Bob DeCastro and Gigi Graciette contributed to this report.