Stephen 'tWitch' Boss had no drugs or alcohol in his system when he died: autopsy report
If you or a loved one is feeling distressed, call the National Suicide Prevention Lifeline. The crisis center provides free and confidential emotional support 24 hours a day, 7 days a week to civilians and veterans. Call the National Suicide Prevention Lifeline at 1-800-273-8255. Or text HOME to 741-741 (Crisis Text Line). As of July 2022, those searching for help can also call 988 to be relayed to the National Suicide Prevention Lifeline.
LOS ANGELES - Stephen "tWitch" Boss didn't have any alcohol or drugs in his system at the time of his death in December, according to an autopsy report obtained by Fox News Digital.
Boss, a professional dancer and DJ for "The Ellen DeGeneres Show," died by suicide at the age of 40 Dec. 13 from a self-inflicted gunshot wound to the head, the Los Angeles County Medical Examiner-Coroner previously said. 
The autopsy report also included a police report in which Boss's widow, Allison Holker, 35, told authorities "to her knowledge, [Boss] does not have a history of suicide attempts or suicidal ideation."
The statement added he "does not have any mental health problems, does not have any financial issues or marital problems."
Earlier this month, Holker spoke out in her first TV interview since her husband's death, telling "Today's" Hoda Kotb, "No one's ready for that moment, and there's no one that saw this coming. No one — and that breaks my heart too.
"He wanted to be the strong one for everyone, and I think that might have been a little scary for him, to think that he might need help."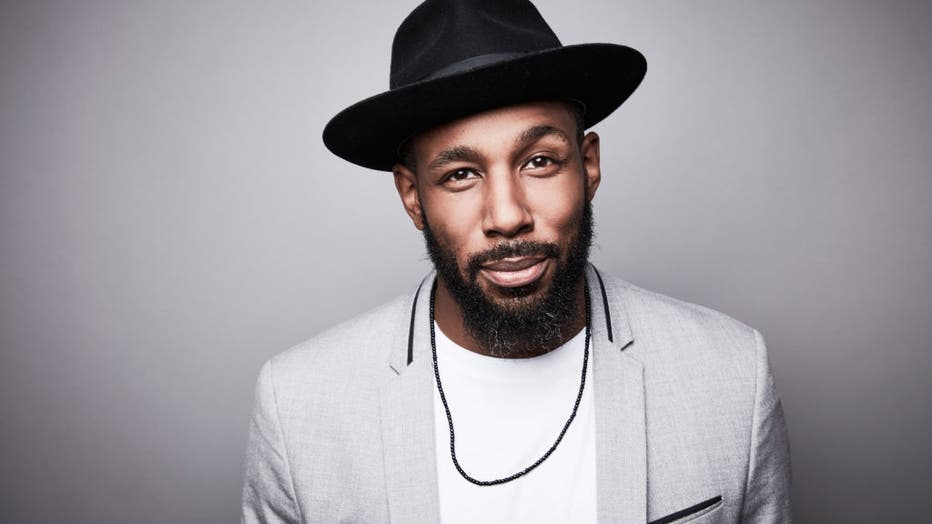 Stephen 'tWitch' Boss -- (Photo by Maarten de Boer/NBCUniversal via Getty Images)
The "Ellen DeGeneres Show" DJ and Holker, both alums of "So You Think You Can Dance," married in 2013 and shared three children together: Weslie, 14, Maddox, 7, and Zaia, 3. Boss adopted Weslie, Holker's daughter from a previous relationship, when they married. 
"To us, daddy's in the stars," Holker said. "So we can go outside and talk to him whenever we want."
She said her younger children don't completely understand his death and have been asking when he'll come back and if he'll return when he's "older."
On Mother's Day, Holker shared a photo with her children.
"Being a mother is the greatest gift of my life," she wrote in the caption. "I couldn't be more grateful to wake every morning and see their beautiful faces. Seeing their growth, their perseverance and sharing in the smiles and laughter helps me push through for every single day.
"I will protect my babies with everything I got. We are enduring some thing I could've never imagined, but we are pushing forward together every day. I love you my babies, and thank you for continuously showing me strength, love and joy. I love you forever Weslie, Maddox and ZAIA."