Multiple SoCal schools plagued by hoax active shooter calls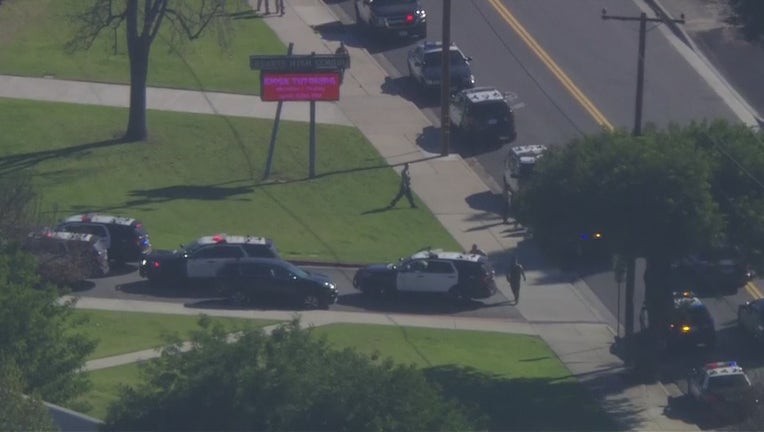 article
DUARTE, Calif. - Several schools across Southern California on Tuesday reported possible active shooter calls that prompted lockdowns, but authorities said all reported threats so far are unfounded and deemed hoaxes.
In Duarte, Duarte High School and California School of the Arts were placed on lockdown following reports of an active shooter but those threats were unfounded and both campuses are cleared, according to the Los Angeles County Sheriff's Department. 
The Ontario-Montclair School District said it was among several schools nationwide that received hoax phone calls.
"Out of an abundance of caution and at the direction of Ontario Police Department, some of our OMSD schools were briefly placed on a precautionary lockdown," the school district tweeted.
Such a call was reported at Chaffey High School, but no credible threat was found, according to police.
A report of an active shooter was investigated at Alta Loma Junior High School and Alta Loma High School in Rancho Cucamonga.
"It was determined to be as hoax. There is no active shooter nor any threat to students or staff," the Rancho Cucamonga Police Department said.
In San Bernardino, San Andreas High School and Island Pacific High School were placed on lockdown as authorities investigated "faux 911 calls," but authorities have since cleared both campuses and classes are resuming as normal according to officials.
Authorities continue to investigate the sources of all calls.