4th of July: Here's where you can watch fireworks across Southern California
LOS ANGELES - America's birthday is days away and there are plenty of places where you can catch fireworks across Southern California from the shore to the Inland Empire.
If you're planning to spend Independence Day in the inland communities, be sure to stay hydrated. The first heat wave of the season struck over the holiday weekend and those hot temperatures are expected to stick around over the next several days. 
Los Angeles County
A big change will impact fireworks shows at LA County beaches with a new environmental rule in place. The county now requires a permit from the LA Regional Water Quality Control Board. In response, all fireworks shows along the coastline have been canceled. 
RELATED: 
It's disappointing news, but there are plenty of places to watch fireworks in LA. See the list below: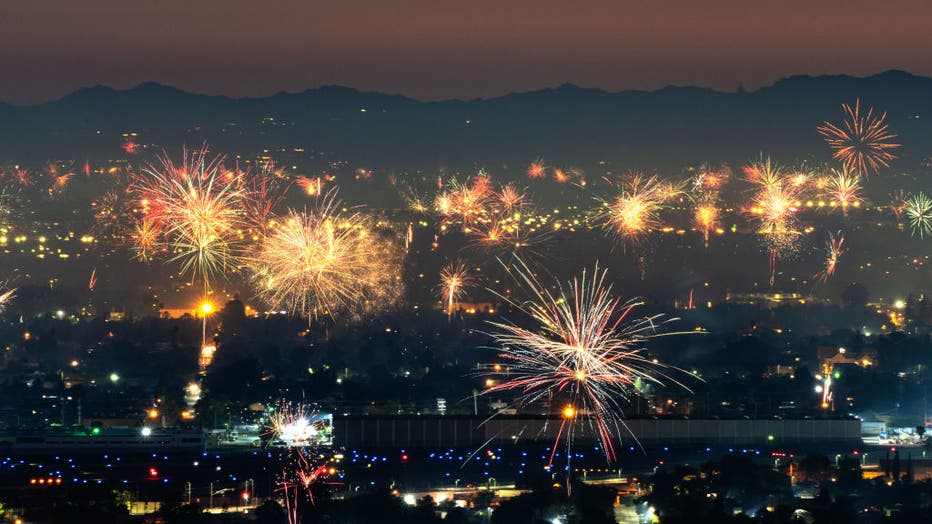 Fireworks over North Hollywood, as seen from Burbank. (Kent Nishimura / Los Angeles Times via Getty Images) (Getty Images)
Orange County
Newport Beach continues to be one of the most popular destinations for the 4th of July holiday. This year's fireworks show at the Newport Dunes Waterfront Resort & Marina will be co-sponsored by the city. 
Click here for more information.
Below is a list of other places to catch fireworks in Orange County:
San Bernardino County
All fireworks are prohibited in the city of Ontario and residents are asked to report illegal activity. Still, there are plenty of other options for residents in the Inland Empire. 
Below is a list of fireworks shows in San Bernardino County: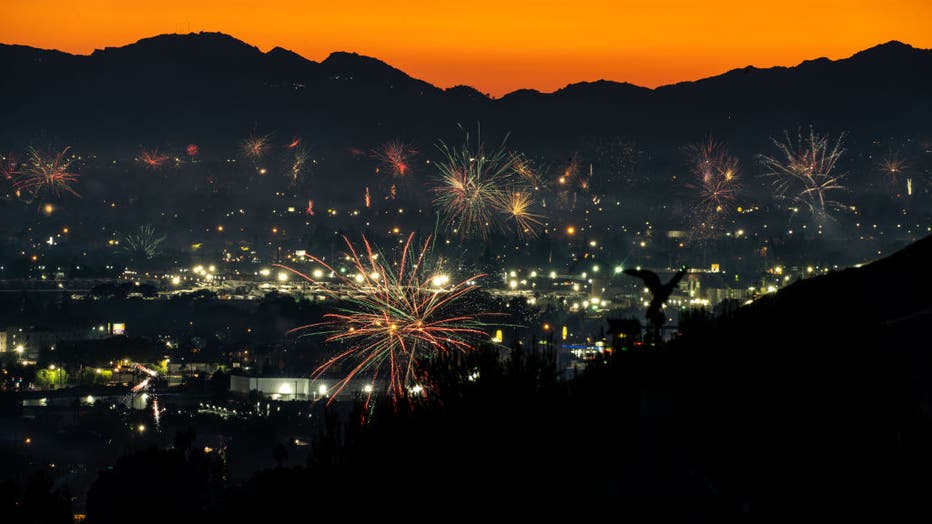 Riverside County
The City of Riverside will host two fireworks extravaganzas on America's Birthday at La Sierra Park and Mt. Rubidoux. Those who plan to attend are asked to bring their own blankets and snacks. 
Other events happening in Riverside County can be found below:
Personal firework usage is illegal in Riverside County.
Ventura County