Suspect in South LA hit-and-run crash that killed 2 brothers arrested
LOS ANGELES - An arrest has been made in connection with the deadly hit-and-run crash in South Los Angeles earlier this month that claimed the lives of two brothers and injured their mother and sister, according to police. 
The suspect, 31-year-old Taylor Lee Harris, was arrested Jan. 20 in Desert Hot Springs and is charged with two counts of murder, Det. Ryan Moreno with the Los Angeles Police Department's South Central Division announced during a press conference Thursday. Harris also had an address listing a home in Henderson, Nevada.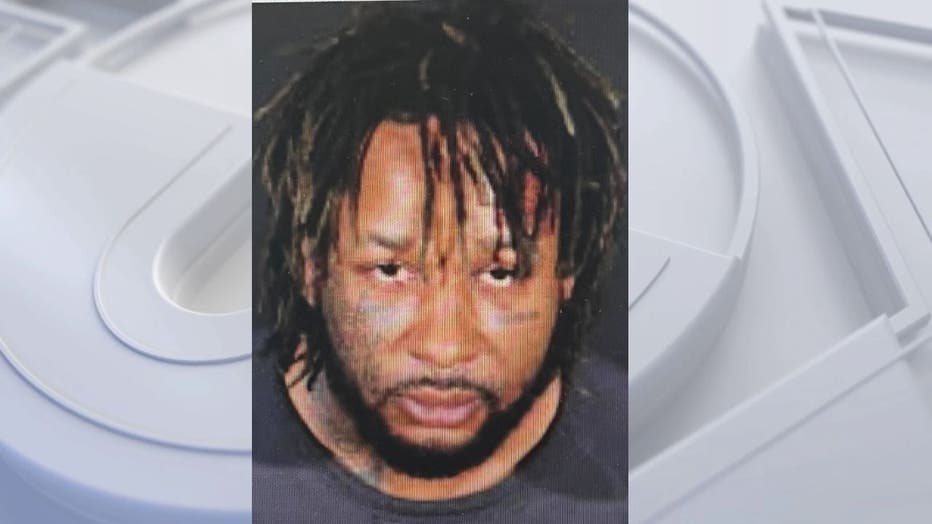 According to police, the children's mother, Debbie Amaya, was driving her two sons Christopher Amaya-Pineda, 13, Damian Amaya-Pineda, 18 months, and her 16-year-old daughter Jatelyn to their grandmother's house on the morning of Jan. 9 when their SUV was hit by a speeding Mercedes-Benz that ran a red light. Harris was behind the wheel.
Authorities said the Mercedes that Harris was driving was not registered in his name and belonged to his deceased father. Harris has prior warrants including reckless driving and has a criminal history, officials added. 
Police said the Mercedes was going so fast that it pushed the family's car more than 100 feet before it went off the curb and collided with a parked car.
"She was just taking her children to their grandmother's house… something we all do… we never knew in a million years that we'd lose our nephews… our boys," said a relative of the Amaya-Pinedas. "We're always gonna miss Chris... we're always gonna miss Damian." 
RELATED COVERAGE: 
Christopher was declared dead at the scene, while Damian died just days later from his injuries.  Debbie and their sister were hospitalized and have since been released. While they have recovered physically, their hearts remain broken. 
"It's sad how I'm never going to see them again," Debbie said during the press conference. "Our goal is for him to serve life in prison… he took my kids for life... I'm never going to see them grow up." 
"It's not fair that they were taken away from me… I miss my brothers so much… I'm not sure what I'm going to do without them," sister Jatelyn said. "I'm so thankful for all the support."
Harris was identified as a person of interest the same day as the crash, Det. Moreno said. He was later confirmed as the sole suspect after photo lineups were completed with several independent witnesses who identified him as the driver of the Mercedes. Harris is currently being held on $4 million bail and awaits arraignment.
The GoFundMe page created for the Amaya-Pineda family has since raised more than $101,000 of its $100,00 goal.
City News Service contributed to this report.