Snow could impact Grapevine, Gorman area
GORMAN, Calif. - Traffic flows smoothly along Interstate 5 near the Grapevine with sunny skies, chilly temperatures and wind.
But as night falls, it's expected to be a much different picture with the likelihood of  snow and ice. "I have to go to San Luis Obispo tomorrow so there's a possibility I have to find another route." Said Truck Driver Tony Hernandez, who regularly drives through the Grapevine.
At Flying J Truck-Stop in Lebec, truckers are keeping a close eye on the forecast and potential road closures. Travis Godbolt drives his rig along the Grapevine everyday and is well acquainted with the risks.
"A couple of weeks ago I had to shut down at the Petro and all until the snow got over." Said Godbolt.
CHP is working hand-in-hand with Caltrans. Tanker trucks like this carrying a mix of salt water were out spraying to keep the roadway from freezing.  
"They actually have a special solution that they load into their sprayer truck and go over the summit to bond to the roadway and hopefully keep the ice from actually forming." Said CHP Officer Tim Pennington.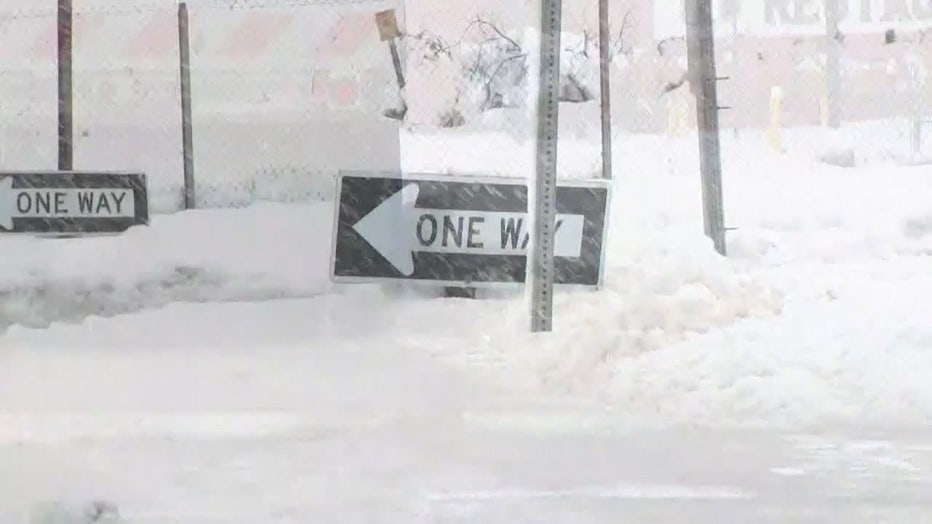 Officials don't expect a repeat of the winter storm on Christmas which shut down the Grapevine for some 36-hours stranding some travelers in their cars.
But if it happens... truckers like Travis Godbolt are ready: "Absolutely, sleep in the cab, get something to eat do a little bit of reading, exercise a little bit."