Search continues for missing marines, sailor after training accident near San Clemente Island
SAN DIEGO - The U.S. military continues to search for seven Marines and a Navy sailor who went missing in the ocean near San Clemente Island when an amphibious assault vehicle sank during a training exercise, killing at least one member of the crew.
"Our condolences are with the families, please pray for them" those are the words from commanding officers in Camp Pendleton, who confirm one dead among the personnel aboard one of their amphibious assault vehicles.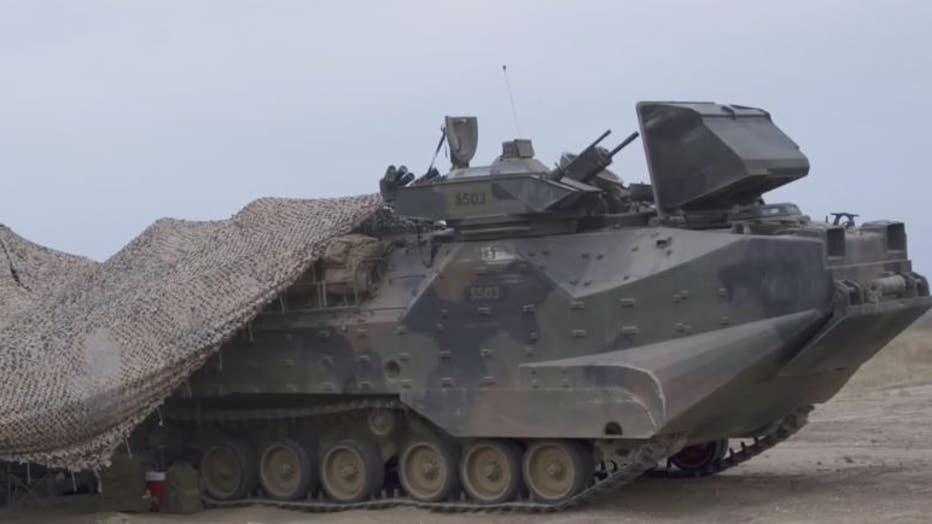 The incident happened around 5:45 p.m. Thursday near San Clemente Island.
The AVV, with fifteen marines and one sailor aboard, was in the midst of routine exercises when they reported taking on water. 
RELATED: 1 Marine dead, 8 missing, 2 injured following training mishap off San Clemente Island coast
Including the one fatality, eight marines were pulled from the water.
Two marines were hospitalized but have since been released from the ICU at Scripps Hospital in San Diego, the other five are aboard one of the rescue ships in good condition.
Seven marines and one sailor remain unaccounted for as the search continues.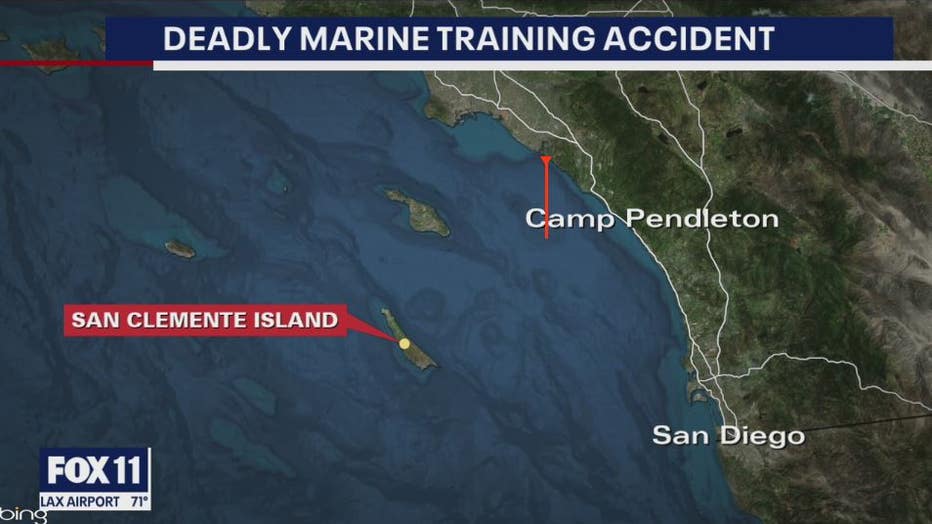 The AVV sank to the bottom of the ocean about two thousand meters from the beach on the North end of the island, where the Marines routinely train with the Amphibious Ready Group attached to the USS Makin Island.
The 26 ton vehicle is at a depth of several hundred feet of water, so it's out of reach for rescue scuba divers. Marine rescue personnel are working with the Navy and Coast Guard to get assets that can go to that depth and take a look at the AAV, while they continue looking for the missing personnel.