Santa Monica declares state of emergency on homelessness
SANTA MONICA, Calif. - Santa Monica is the latest city in Los Angeles County to declare a state of emergency on homelessness.
The city says it needs help dealing with the homeless crisis, primarily financially, and one step in doing so is by declaring a state of emergency. 
"It will amplify our request for federal aid, state aid, and county aid. We need more help; we have a homeless emergency in our city, we've had one in Santa Monica for years. We have been taking steps well behind most other cities to try and combat homelessness," said Santa Monica City Councilman Phil Brock. 
The city is asking for more mental health workers from the county, more shelter beds, and more outreach teams. By declaring a state of emergency, the beachside city will be given additional funding to tackle its homeless issue. In a press release, Santa Monica city officials said the action will enable "regional cooperation with other government agencies, allow the City to apply for and accept grant funds, allow the City to take expedited actions to address imminent health and safety impacts caused by the homelessness crisis, and enable the City to deploy resources and take actions to address homelessness more quickly." 
Over the past few years Santa Monica has seen a spike in homeless deaths, encampment fires and vandalism. About 807 people experience homelessness in Santa Monica.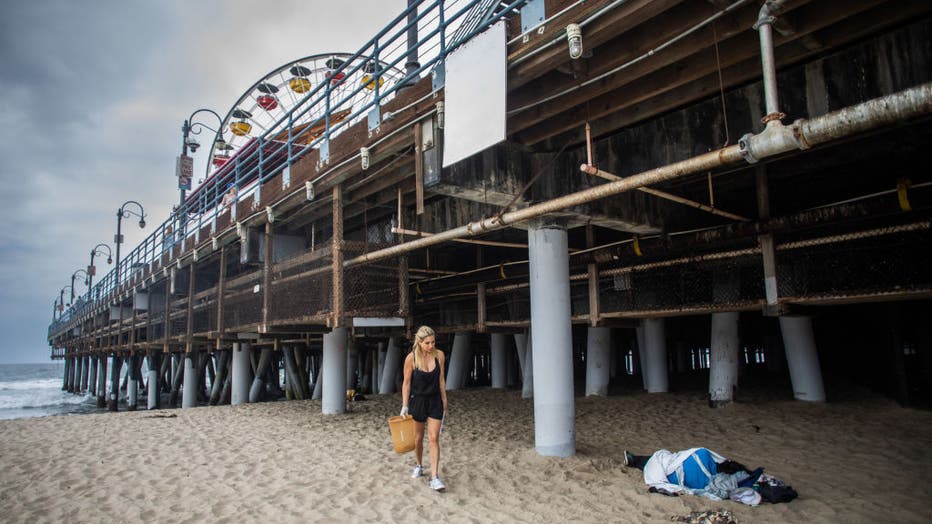 The city voted unanimously Tuesday night on the declaration, which is in effect for 180 days.
"Clearly, we all know that here in Santa Monica and in our region, addressing homelessness is a top concern," said Santa Monica Mayor Gleam Davis. "As your mayor in the coming year, I promise to remain focused on this issue. I am already advocating from the federal level on down for more resources for housing and supportive services, and I am committed to working with other mayors in our region to address this regional issue."
Declaring a state of emergency will enable the City of Santa Monica to:
Advocate for additional funding and resources at the county, state, and federal level, positioning the City to receive and deploy new resources as they become available.
Remove barriers to building affordable housing, including use of anticipated Housing Trust Fund resources to incentivize affordable housing production.
Encourage partners in our region to urgently address the crisis of homelessness.
Streamline hiring for critical staff positions that are critical to preventing and ending homelessness.
"The reality is that we cannot address this crisis on our own, and we need our regional, state, and federal partners to support us," said Santa Monica City Manager David White. "By declaring a homelessness state of emergency, Santa Monica is poised to receive more resources."
In a meeting that went overnight, Culver City voted to ban camping in public places in a new law that's set to go into effect in 30 days.
Similar proclamations have been declared in LA County, as well as in the cities of Los Angeles, Culver City, and Long Beach.