Remembering Isaiah Cordero: Slain deputy laid to rest Friday
RIVERSIDE COUNTY, Calif. - Funeral services were held Friday for a beloved Riverside County Sheriff's deputy who was shot and killed during a traffic stop while on duty in Jurupa Valley late last month.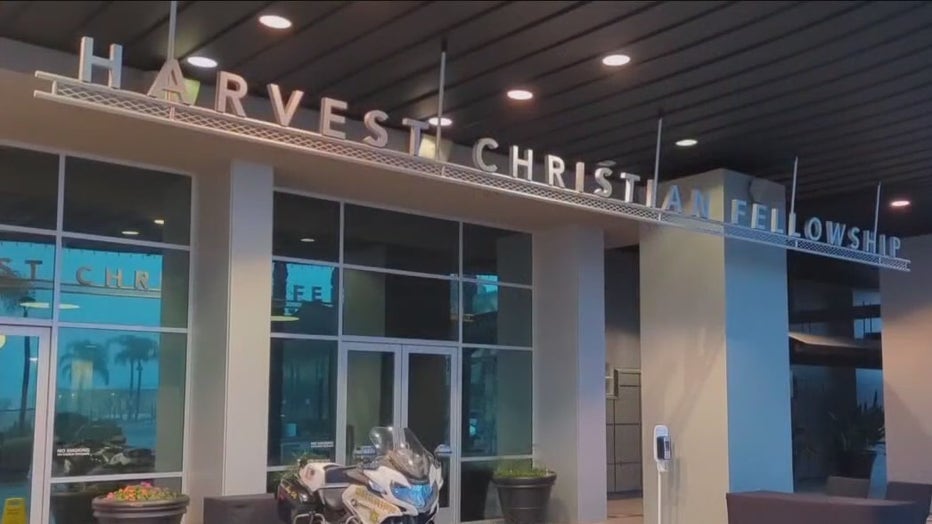 Deputy Isaiah Cordero's patrol motorcycle was displayed in front of the doors at Harvest Christian Fellowship Church in Riverside where loved ones gathered to remember his life and legacy. A memorial featuring pictures of Cordero aligned outside the church honoring a dear son, brother, friend, and boyfriend.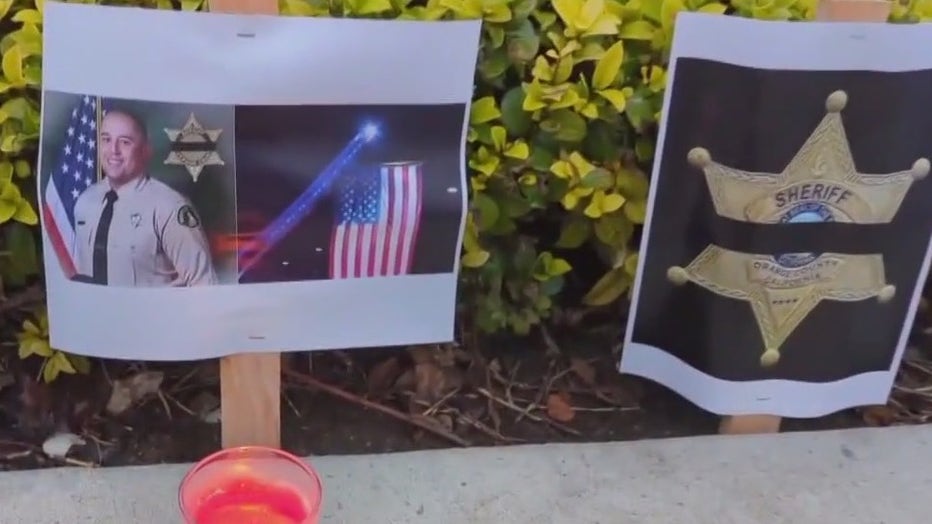 Among those who gave powerful speeches were his mother, Sheriff Chad Bianco and his best friend and colleague, Deputy Kenneth Shinn.
FOX 11's Gigi Graciette reported law enforcement officers from multiple agencies locally and nationwide, including the New York Police Department, arrived prior to the service to honor him.
On the afternoon of Dec. 29, authorities said Deputy Isaiah Cordero was killed while attempting to conduct a traffic stop in Jurupa Valley around 2 p.m. Riverside County Sheriff Chad Bianco said Cordero tried to stop a vehicle in the 3900 block of Golden West Avenue and as he approached the vehicle, the suspect, identified as 44-year-old William Shae McKay, opened fire.
PREVIOUS COVERAGE: Riverside Co. deputy fatally shot in Jurupa Valley, suspect killed following pursuit on 15 Freeway
McKay drove away from the scene, prompting a massive manhunt in the Inland Empire. He was then located in San Bernardino County and led authorities in a pursuit, which came to a violent end. McKay crashed his vehicle along the 15 Freeway in Norco and a short time later, he was in a gun battle with deputies.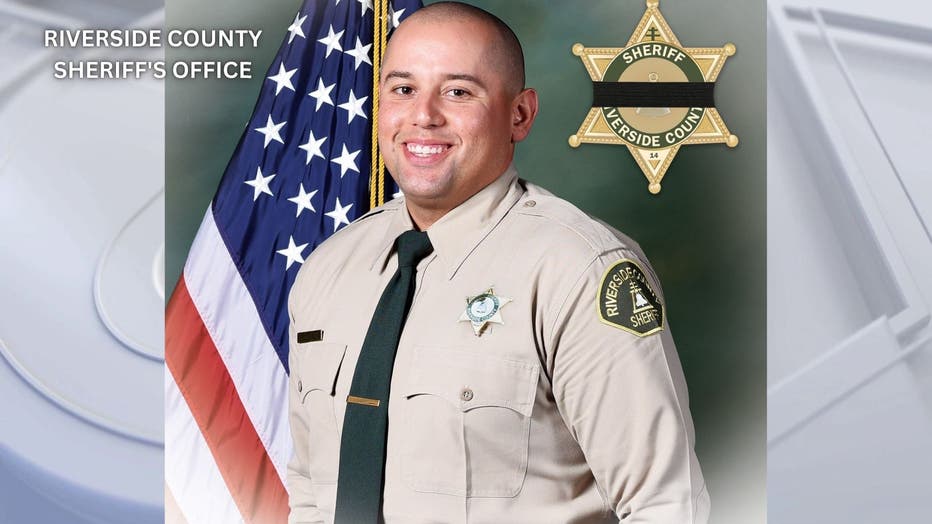 Isaiah Cordero. PHOTO: Riverside County Sheriff's Office.
Witnesses called 911 and stayed with the wounded deputy until paramedics arrived.
RELATED: 'Worst experience of our lives': Riverside Co. family who called 911 shares surveillance of cop shooting
Cordero's funeral services are to be a celebration of his life that he dedicated to his family and being of service to those who knew him.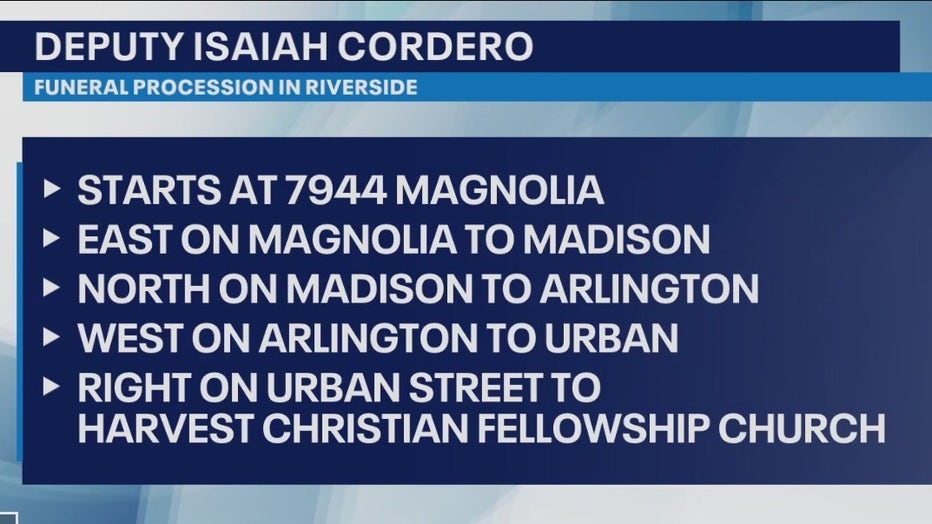 While Friday's focus will be on the deputy as a family and sheriff's department mourns, there is anger when it comes to to his alleged killer.
RELATED: Riverside Co. Sheriff releases new details on suspected deputy killer's criminal history
Riverside County Sheriff Chad Bianco said in an interview with FOX 11 McKay had a lengthy criminal history dating back to the 1990s and believes McKay should have been in jail, not on the streets.
"Not only was he let out on bail when he shouldn't of been, he was convicted on his third strike and that same judge acknowledged that the two previous [convictions] were strikes and he should've, right then, been sentenced to 25 years in prison. But instead, she arranged it to allow him to get out of jail," Bianco said.
RELATED: Sheriff: San Bernardino Co. judge should resign amid release of man accused of killing Riverside Co. deputy
Bianco went on to say McKay, a career criminal, then continued to commit more crimes
"He wasn't re-arrested for failing to appear, he committed more crimes that he was arrested for," he said.