Report: Car thefts rising in Los Angeles during pandemic
LOS ANGELES -  Los Angeles has had more vehicle thefts during the second quarter of this year than at any time in at least the decade, according to an analysis released Monday. 
The report was produced by Crosstown, a nonprofit news organization based out of the USC Annenberg School of Journalism.
A Crosstown analysis of Los Angeles Police Department data showed that 5,744 vehicles were stolen from April June, up 57.7% from the same period last year. The spike coincides with the arrival of the coronavirus pandemic, Crosstown reported.
"Although crime in general has decreased since mid-March, when schools were closed and businesses were shuttered in the effort to slow the spread of the COVID-19 virus, vehicle thefts have spiked,'' the Crosstown report said.
The increase was in "stark contrast" to the first quarter of the year, which registered only a slight increase over January-March of 2019. And there were more auto thefts in the second quarter of this year than during any quarter since the LAPD began making its data public over a decade ago, Crosstown reported.
Law enforcement officials say the pandemic has created new opportunities for car thieves, with many Angelenos  leaving their vehicles parked on the streets for extended periods -- in part because fewer people are leaving their homes for work, and also because the city has not been ticketing for violations such as street sweeping.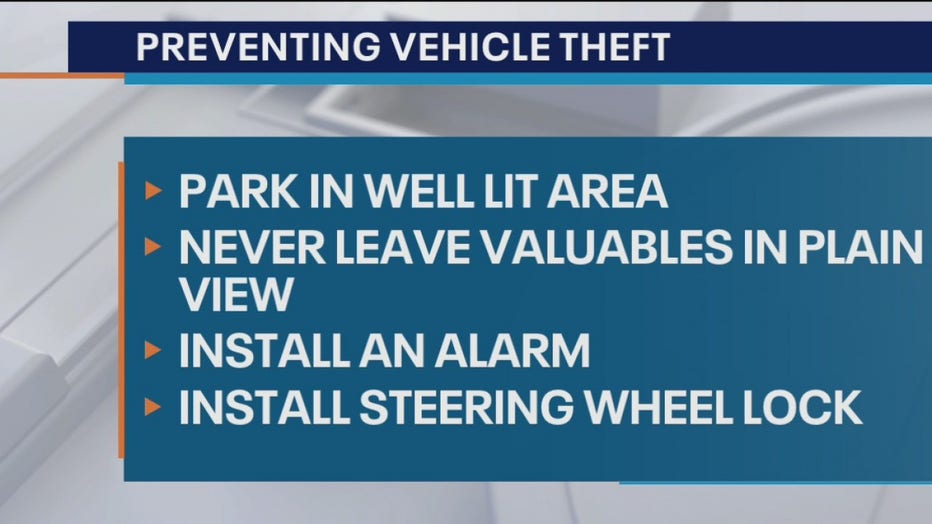 Another factor, according to police, may be the "zero bail" policy in Los Angeles. The policy, passed on March 27 in Los Angeles County in an effort to reduce the spread of coronavirus in jails, eliminated the bail requirement for low-level felonies and misdemeanors.
"People are seeing that they're not going to stay in jail, especially for car theft," said LAPD Lt. Siage Hosea, who works on the Task Force for Regional Auto theft Protection. "So what's happening is we are seeing repeat
offenders."
To protect oneself from car thieves, Hosea recommends parking your vehicle where you can see it, installing a new alarm if the vehicle is older and utilizing a steering wheel lock.