Rancho Palos Verdes shooting: Man, woman found dead inside bullet-riddled car
RANCHO PALOS VERDES, Calif. - A homicide investigation continues following a double shooting in Rancho Palos Verdes Monday morning.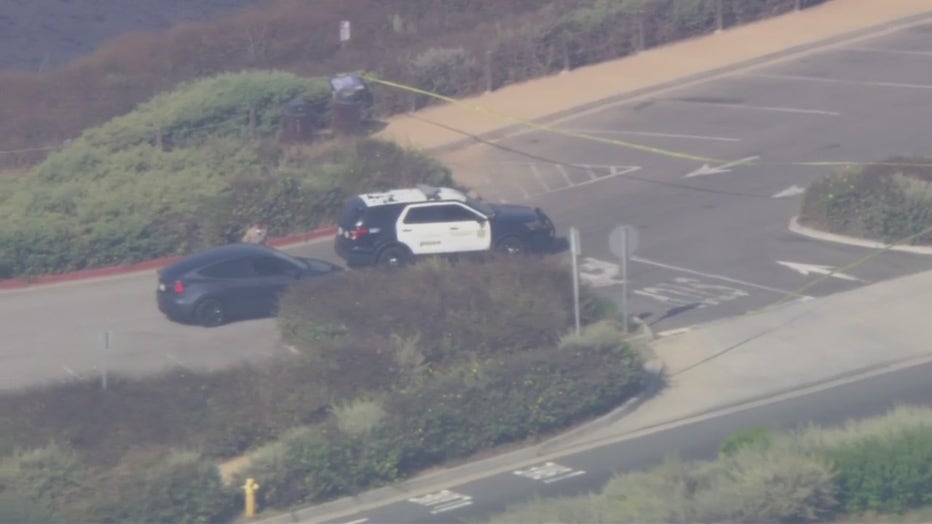 A man and a woman were found gunned down in Rancho Palos Verdes on the morning of July 24, 2023.
Deputies with the Los Angeles County Sheriff's Department were called to the 7000 block of Palos Verdes Drive around 6:50 a.m. where they found a man and a woman inside a bullet-riddled vehicle parked at scenic outlook. The two victims were suffering from gunshot wounds and were pronounced dead at the scene.
The LA County Medical Examiner's Office later identified the victims as 36-year-old Jorge Ramos and 26-year-old Taylorraven Whittaker. 
Ramos is remembered as a beloved car enthusiast and was part of a local Subaru car club. FOX 11 observed members of the car club driving to the scene to honor him at the makeshift memorial.
The relationship between Ramos and Whittaker is unknown.
Detectives continue looking for a motive and were following leads.
Those with information about the double shooting are asked to contact the LASD Homicide Bureau at 323-890-5500. Those who wish to remain anonymous can submit tips online at LA Crime Stoppers.