Police chase: LAPD officer injured in crash involving 13-year-old suspect in stolen vehicle
LOS ANGELES - A Los Angeles Police Department officer was injured Thursday in a pursuit crash involving two teenage suspects in a reportedly stolen vehicle.
Around 3:30 p.m., a motor office with LAPD's Valley Traffic Division was approached by a citizen and given information about a possible stolen vehicle investigation.
The officer located the suspect vehicle and attempted to make contact with the occupants. The suspects fled, and a short pursuit ensued. At one point during the pursuit, the driver of the suspect vehicle collided with the motorcycle officer before crashing into an uninvolved vehicle near the intersection of Parthenia Street and Kester Avenue.
Following the crash, the two occupants in the stolen vehicle were taken into custody. Police did not release the names of the suspects, but said that a 13-year-old boy was behind the wheel of the vehicle and a 15-year-old girl was a passenger.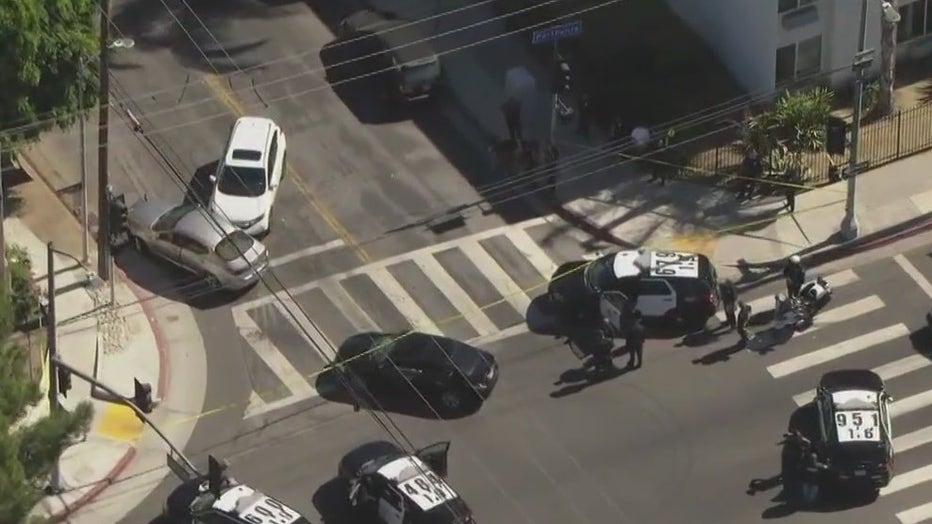 The female passenger was later released. The 13-year-old driver was booked on a charge of assault with a deadly weapon.
The Los Angeles Fire Department paramedics responded and transported the officer to a local hospital, for testing and has since been released. An occupant of the secondary collision vehicle was also transported to the hospital, treated for minor injuries, and released.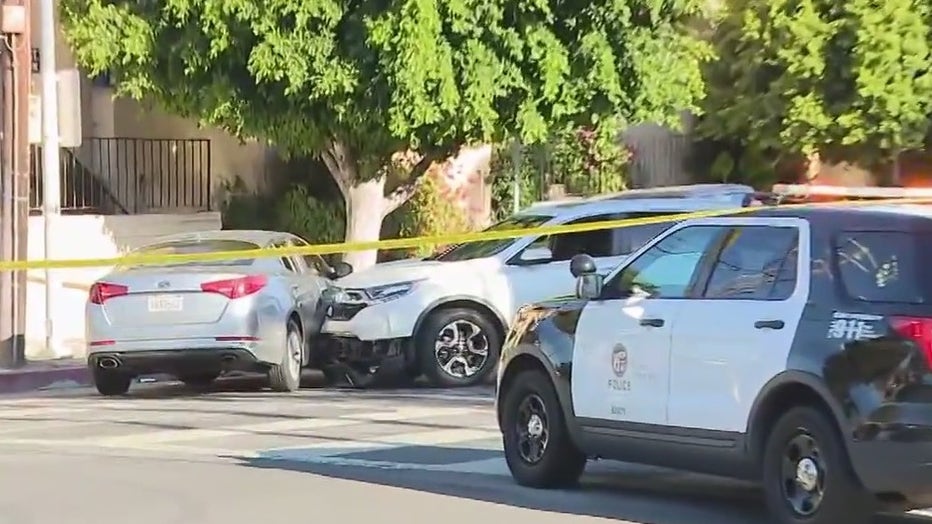 Anyone with information about this incident is asked to contact Robbery Homicide Division Detectives at 213-486-6850. During non-business hours, contact 1-877-LAPD-24-7 (877-527-3247).  Anyone wishing to remain anonymous should call the LA Regional Crime Stoppers at 1-800-222-TIPS (800-222-8477) or go directly to www.lacrimestoppers.org. Tipsters may also download the "P3 Tips" mobile application and select the LA Regional Crime Stoppers as their local program.