Pandemic Party: World War II veteran turns 105 and gets special birthday celebration
LAKEWOOD, Calif. - It was a birthday celebration fit for a hero. 
Decorated World War II veteran Sam Sachs turned 105 on Sunday. His family, friends, and the city weren't going to let the pandemic stop his celebration so they organized a drive-by party with nods from local police, firefighters, and a classic car club.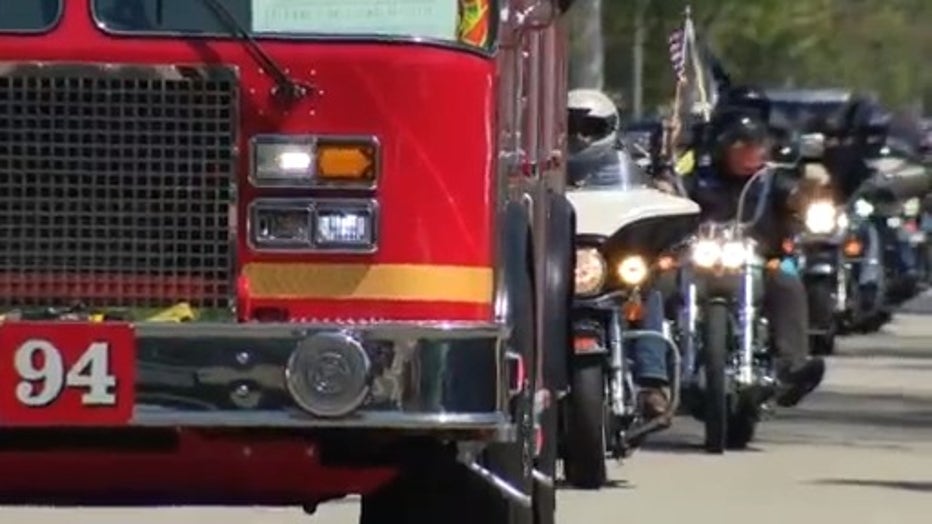 RELATED: Long Beach car club throws parade to celebrate 105th birthday of WWII vet
Sachs was a member of the 82nd Airborne who landed on the beaches of Normandy on D-Day to help liberate France. He also helped liberate a concentration camp before moving to Lakewood and becoming a high school teacher.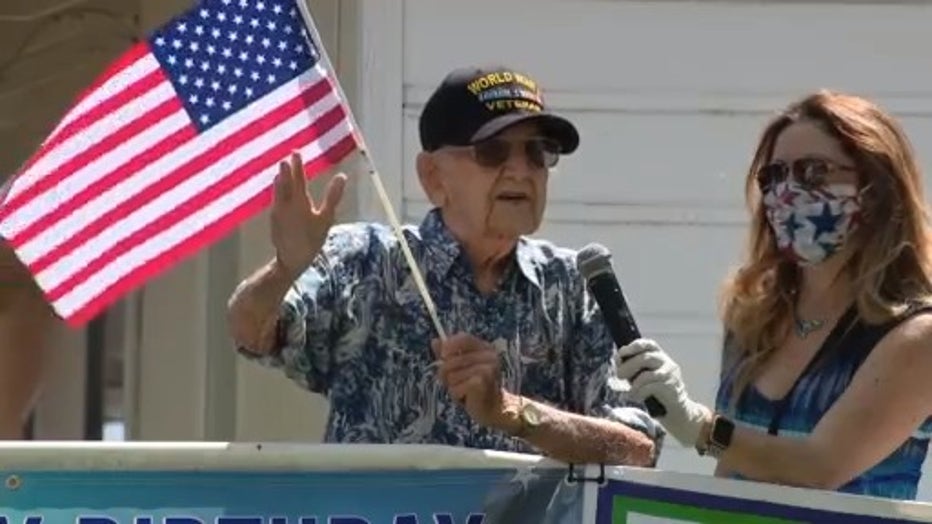 "It doesn't get any better than this... Thank you." said an emotional Sachs.
RELATED: Stay up to date on all coronavirus-related information 
His yard was adorned with 400 donated American flags.
Thanks to city leaders he's received cards from well-wishers around the world.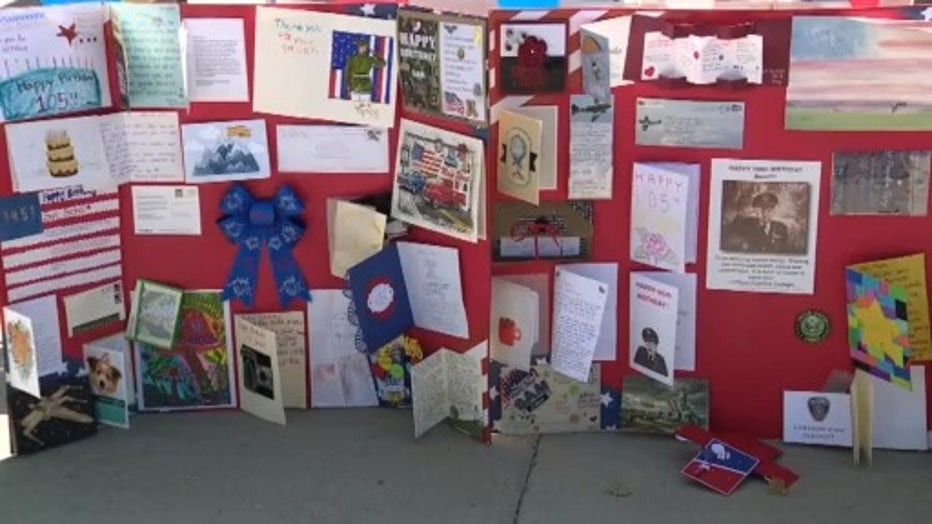 "The life that he's lead both in World War II and afterward as an educator for an entire career we couldn't be prouder to have him as a Lakewood resident and the least we could do even during these trying times is to give him a suitable celebration for this milestone birthday," said Lakewood Mayor Todd Rogers.
A milestone achieved by few. Sachs waved and smiled as revelers strolled past, taking a moment to reflect on his special day.
Get breaking news alerts in the FOX 11 News app. Download for iOS or Android.
"The beautiful flags hear the cars the helicopters the helicopters you beautiful people of this area the city of the greatest little city in America what more can I say," Sachs said. 
Words of a hero who has endured so much and continues to inspire those around him. "We're just so lucky to have him on his 105th birthday and I'm so happy the city has come out to welcome him and wish him a happy birthday!" said Sam's neighbor, Janice Bronco. 
RELATED: Heroes Among Us: Community steps in to help celebrate WWII veteran's 105th birthday
A birthday for a war hero who selflessly fought for our freedom so many years ago.
Sam received a birthday card from all around the world but one of them was extra special it was a card from President Trump himself thanks in part to FOX 11 and our own Bob DeCastro who reached out and made it happen.