Heroes Among Us: Community steps in to help celebrate WWII veteran's 105th birthday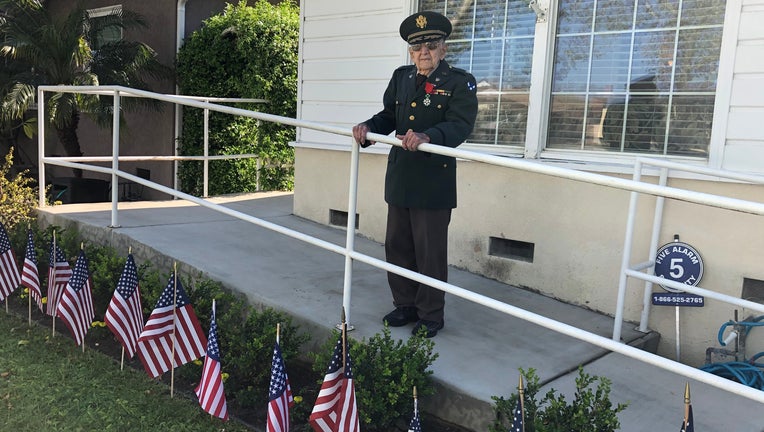 article
LAKEWOOD, Calif. - The city of Lakewood is calling on the public to send birthday cards to a decorated World War II veteran whose planned 105th birthday celebration has been changed by the coronavirus pandemic.   
Sunday marks retired Lt. Col. Sam Sachs 105th birthday.
Lt. Col. Sachs was a member of the 82nd Airborne Division, which landed on the beaches of Normandy on D-Day to liberate France. He then moved to Southern California and became a beloved teacher. 
Sachs has now received thousands of cards, but he really wanted a letter from President Trump. 
"I'm also asking our president to send me a card also," Sachs said in a YouTube video posted to the Mom and Dad's House account.
FOX 11 reached out to the White House and one was delivered!   
If you would like to honor Sachs on his 105th birthday,you can send cards to: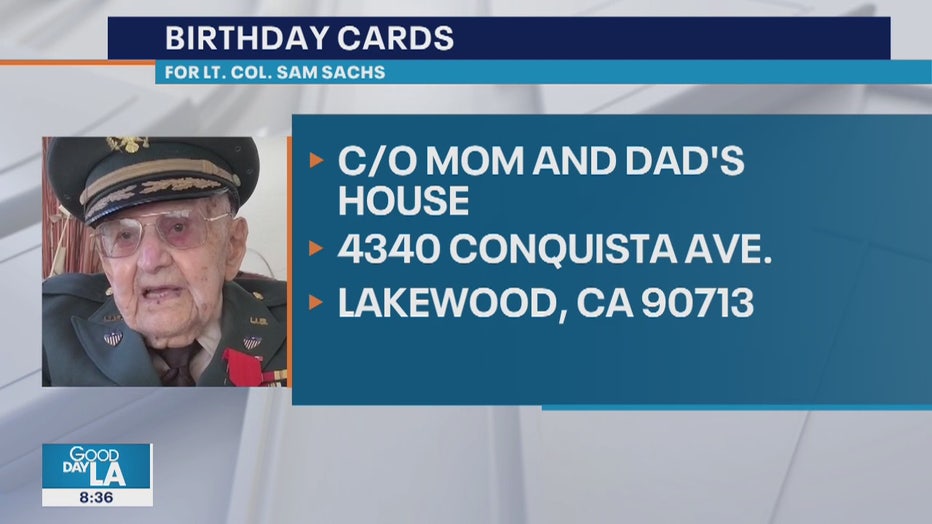 Mom and Dad's House, c/o Lt. Col. Sam Sachs, 4340 Conquista Ave., Lakewood, CA 90713.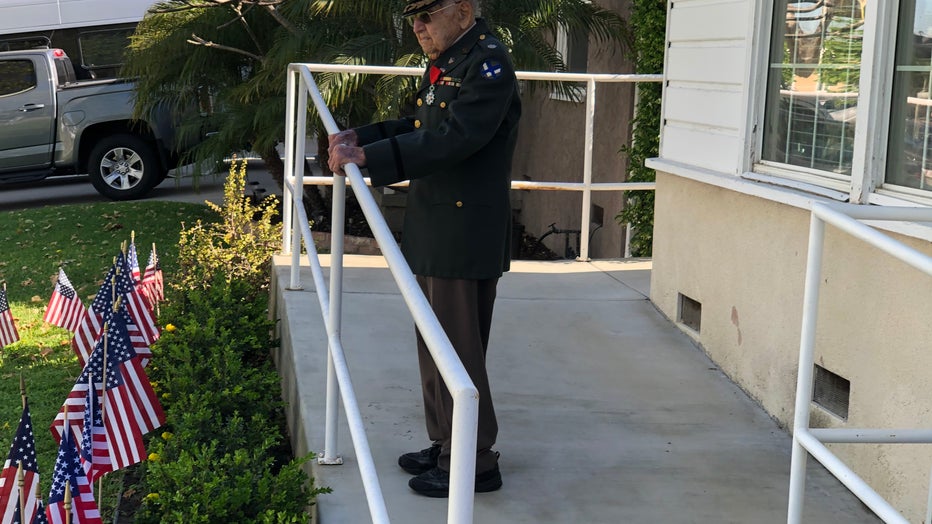 If you know some "Heroes Among Us" let us know here at FOX 11. And if you want to reach out to the people we just introduced you too just write to me at FOX 11.