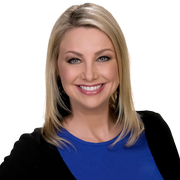 Stephanie Stanton
Reporter
Stephanie Stanton joined Fox 11 News as a reporter and anchor in 2014. Since moving to Los Angeles, Stanton has covered almost every major news story impacting the West Coast including; the Borderline and San Bernardino mass shootings, wildfires, mudslides and Michael Jackson's trial and death. In addition, she has covered the Beijing Olympics and multiple Hollywood award shows including. Stanton has a passion for business and entertainment news and stories that inspire viewers. That passion led her to create CareerChick.com, a website that empowers women to pursue their dreams. In addition to numerous network television appearances, she has a strong business news background and served as Host/Expert for the digital finance series "Two Minute Money" on MSN. She also previously worked as a Correspondent for CNBC and Bloomberg TV. Originally from Chicago, Stanton graduated with a degree in Broadcast Journalism from Columbia College. Prior to moving to Los Angeles, her career has taken her to Tulsa, OK, Orlando and Phoenix.
The latest from Stephanie Stanton
Mayor Eric Garcetti held a news conference Wednesday to announce changes to the ShakeAlert LA app. The biggest change is that users will now be alerted when weaker quakes strike in some cases up to 45-seconds or more beforehand.
​​​​​​​Heated moments when a heckler shouted down Congressman Adam Schiff at the end of an interfaith forum to combat White supremacy. The man demanded more action by Schiff against President Trump.