Online mapping tool helps L.A. County residents find free or low-cost food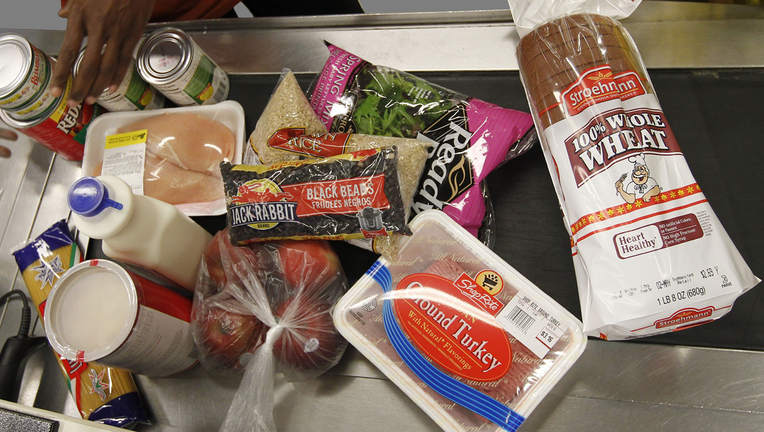 LOS ANGELES - An online mapping tool launched Thursday allows people in need of free or low-cost food to identify and locate more than 2,000 food resources in Los Angeles County during and after the coronavirus pandemic.
The customized tool -- 211 LA FoodFinder is the only food map that allows people to search for resources by location and service type, including child food resources, meal services, groceries/food pantries, senior food needs and government food benefit programs, organizers said.
The tool, unveiled by 211 LA County and Slingshot Aerospace, also provides location details, hours of operation and contact information for each of the services.
Data will be verified and updated regularly to ensure that up-to-date information is available as offerings continue to evolve.
RELATED: Stay up to date on all coronavirus-related information
Officials anticipate that 211 LA FoodFinder will service nearly 30,000 people in Los Angeles County over the next quarter -- many of whom may not have prior experience with food assistance.
Resources within FoodFinder are free, with the exception of those that have suggested donations or delivery service fees.
RELATED: Interactive Map of Coronavirus Cases
Officials said 211 LA County, the nonprofit organization providing the official information and referral source for health and human services in the county, is currently experiencing a tenfold increase in website traffic related to food resources compared with pre-COVID-19 time frames.
"Food resources are the biggest need people are contacting us about since the COVID-19 pandemic hit LA County," said Maribel Marin, executive director of 211 LA County. "With so many people out of work, the need for food is going to get progressively more intense, but people shouldn't worry because there are lots of resources and ways to access them. Our custom Slingshot Earth food locator provides our community with a one-stop-shop for food resource information, helping to provide peace of mind to those who need food assistance during this unprecedented time."
Melanie Stricklan, Slingshot Aerospace's co-founder and chief strategy officer, called the pandemic "uncharted territory for all of us," and said the company is happy to do "our small part in navigating these tough times by providing essential information to those who need it most.''
Click here for more information.
Get breaking news alerts in the FOX 11 News app. Download for iOS or Android.