NFL Hall of Famer Terrell Davis shares tips on how to avoid the 'quarantine 15'
NFL Hall of Famer Terrell Davis shared tips on how to avoid gaining weight while in quarantine.
Davis, a Southern California native, was a two-time Super Bowl champion, a Super Bowl MVP, a three-time Pro Bowler, who played seven seasons as a running back for the Denver Broncos.
His motto is "Live on offense," and is using that to encourage others to remain active to avoid gaining weight while staying at home during the coronavirus pandemic.
RELATED: CoronavirusNOW.com, FOX launches national hub for COVID-19 news and updates.
Davis said there are many sources online, which include workout videos on YouTube and other social media platforms.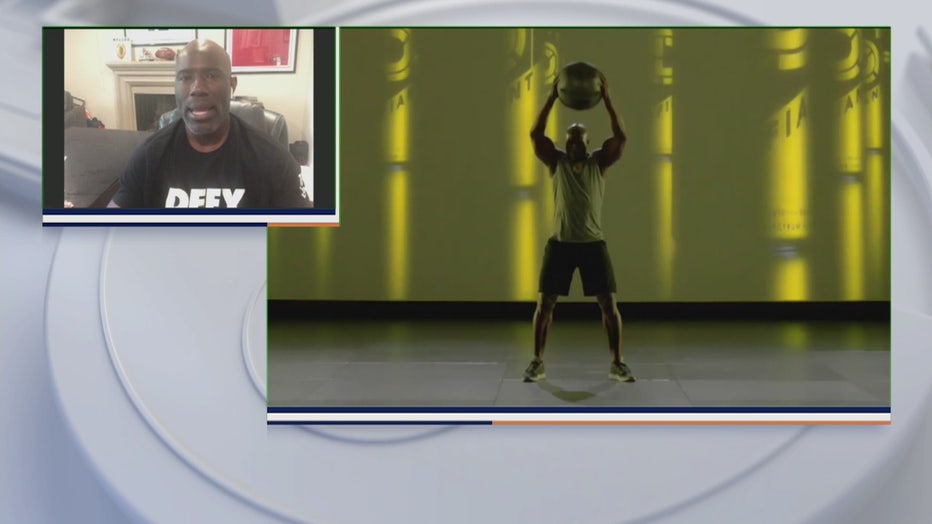 Without access to the weight room, Davis has been using household items as a substitute.
He said getting into a routine, like working out first thing in the morning, and finding a workout you enjoy is crucial. "Do some type of exercise, some program and stick with it," he said.
RELATED: Healthy ways to keep children entertained under stay-at-home order amid coronavirus pandemic
Davis said fitness "allows me to feel alive."
Overall, he recommends workout at least 30 minutes a day and with many under stay-at-home orders, says there's no excuse and that workouts, such as plyometrics and aerobics, can be completed in small spaces.
Davis also co-founded DEFY performance drinks, which are infused with CBD oil.
DEFY recently donated $400,000 worth of products to Feeding America.