'Extremely dangerous' conditions on Mt. Baldy prompt warning to even the most experienced hikers
SAN BERNARDINO COUNTY, Calif. - Two hikers who fell to their deaths amid icy, winter weather conditions on Mt. Baldy and an increase in rescue missions are prompting an urgent warning from authorities to other hikers — even the most experienced ones — considering making the trek. 
According to officials, crews with San Bernardino County Sheriff's Search and Rescue Team have responded to 14 rescue missions on Mt. Baldy and the surrounding area in just the last four weeks. 
The missions involved hikers who were lost, stranded, or injured, officials said. 
"Please know the current conditions on Mt Baldy are adverse and extremely dangerous. Due to the high winds, the snow has turned to ice making hiking extremely dangerous," authorities warned. 
The poor weather coupled with dangerous avalanche conditions has a significant impact on rescue operations, officials said. 
Even the most experienced hikers are urged to heed all posted warning signs and keep in mind that the recent storms have produced unfavorable hiking conditions on the mountain.
The warning comes after two hikers fell to their deaths from an icy Mt. Baldy.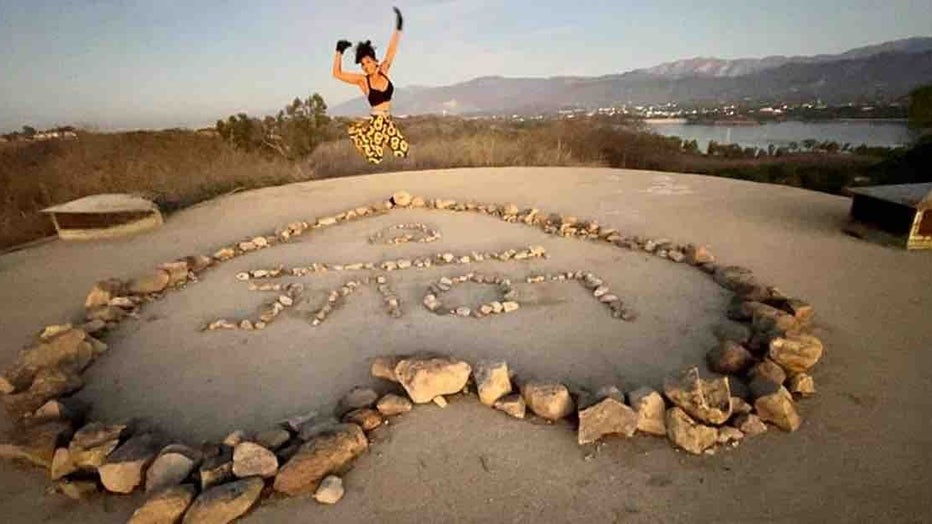 Crystal Paula Gonzalez-Landas / GoFundMe
The most recent death happened earlier this month when a hiker slid an estimated 500 to 700 feet down Baldy Bowl's icy slope. The victim was identified by family as Crystal Paul Gonzalez-Landas, an avid hiker. Several others had rushed to her aid after witnessing her fall. She was transported via helicopter to a hospital where she died from her injuries.
Information on the other hiker who died was not immediately released.
On Wednesday, officials announced that actor Julian Sands was one of two hikers missing in the area since Friday. According to the San Bernardino County Sheriff's Office, the 65-year-old "Room With A View" actor had been missing since at least Friday night around 7:30 p.m. On Wednesday evening, FOX 11 obtained video of Sands' snow-covered car being towed during the search for the missing actor.
SUGGESTED: 'Room With A View' actor Julian Sands missing after hiking Mt. Baldy
One couple who had to be rescued from Mt. Baldy has shared their story with FOX 11.
Joey and Janelle Rasich were hiking with their two dogs on Dec. 17, when they encountered the icy conditions on the mountain.
"We had hiked in snow and snowy conditions previously a good amount of times and that morning it was a beautiful day," Joey Rasich said. "It was around 50 degrees and the sun was shining, and we set off on our hike. Little did we know that once we got to a certain point of the mountain, the conditions did change. The terrain changed a lot and that was something that was very unexpected of us and we were not anticipating that."
The Rasiches started their hike around 6:30 a.m. and hiked for nearly four hours.
"We reached a point in the trail where the trail was blocked by a large boulder, a grouping of boulders in the middle of the trail. That's when we noticed that the ice was very slippery," Joey Rasich said. "It was not [covered in] snow any longer and it was hard to hike that particular area of the mountain because it was so steep and it was so unexpected. I ended up slipping on a sheet of ice and I slid down the mountain about 20 to 30 feet. That was pretty scary and at the same time, Janelle was trying to make her way around the boulder, and she started feeling like she was losing her traction."
The two ended up in separate areas of the mountain, and when they found each other, they deliberated and decided it was unsafe to continue hiking.
"Joey was in the Coast Guard, and he was really quick to be like in the Coast Guard when we did search and rescue, we would rather people call early. We called 911. We used the emergency SOS feature on our iPhones. They put us in touch with LA County, and they connected us with the San Bernardino County Sheriff's Department," said Janelle Rasich.
The rescue team responded within an hour and a half.  
"They were so professional and kind and nice, we kept apologizing. I was so grateful that they were able to come out and they were able to help us," said Janelle Rasich.  
The couple had their two dogs with them, and the rescuers were able to rescue all four of them.
"The mountain is really close and it seems very accessible and people don't know that it's so dangerous, and we're very lucky our experience didn't end badly," Janelle Rasich said. "Our hearts go out to the family and friends who have lost loved ones in this mountain range. We just hope that by sharing our experience and sharing their stories and their lives, that other people can be aware of the importance of getting a guide, learning mountaineering, reading the signs and also having proper equipment."
Authorities have issued the following tips for hikers:
Look at weather conditions (both current and forecasted) for the area
Make sure you have the proper gear, training and are properly prepared for alpine conditions (Crampons, ice axe, proper clothing)
Hike with a partner
Bring a tracking or GPS device such as a SPOT Device or INREACH Device
Make sure your cell phone has a full charge and bring a charged extra power pack for it
Let someone know where and when you are going, and what time you will be back
Most importantly- If you don't know, please don't go!