Mothers give helpful tips on homeschooling children during COVID-19 outbreak
LOS ANGELES - One day millions of students found themselves in school and the next they were trying to learn from the comfort of their homes. 
If you're finding it hard to make the transition, take some lessons from two moms. Roxanne Perez lives in Pomona with her family.  Her kids are 7 months, 3, 5 and 7 years old.  Cara Moreno lives in Brentwood with her family, 5, 8, 11 and 12 years old.  
Roxanne Perez has homeschooled her children for two years. She sympathizes with all the parents who suddenly and involuntarily found themselves doing the same.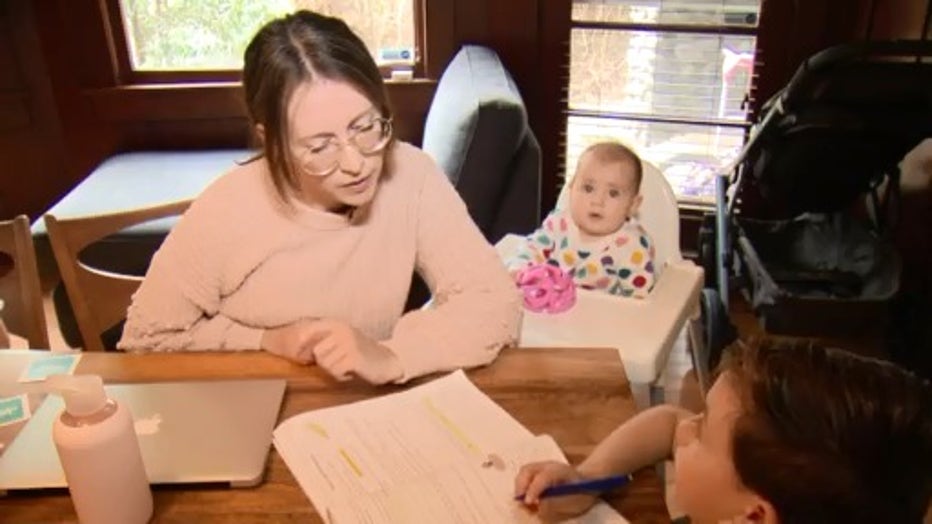 "You have to take it day by day, and you can't put the pressure on yourself of what you expect of yourself and what you think people's expectations are of you," said Perez.  
She learned that for her age kids, structure with flexibility works for them. Start the day, right at 9:30 a.m., but if it feels like a day to attend home school in pajamas, Roxanne allows that. The kids also keep in touch with friends by phone or FaceTime.    
The Moreno family had little warning that their private school would close to help stop the spread of Coronavirus. Wednesday, March 11, the kids went home as normal but with notification that school would resume Monday online.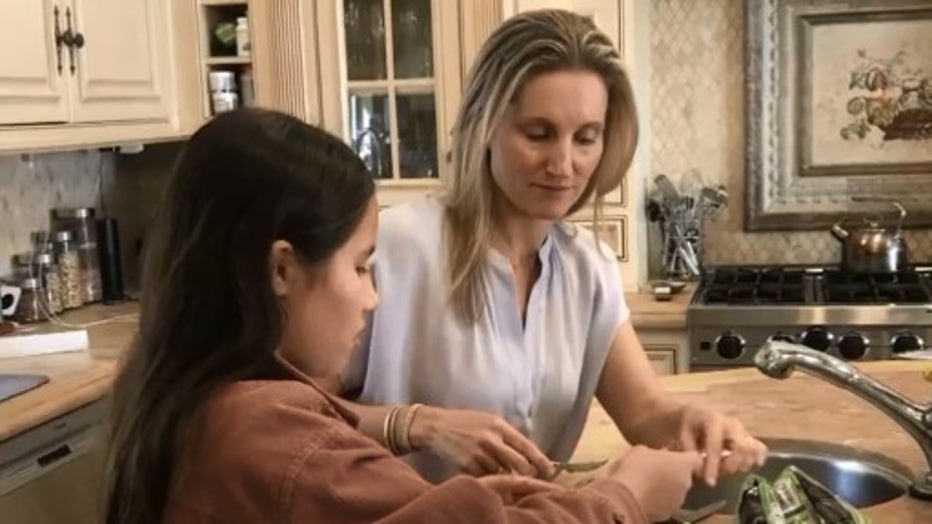 "We talked about if we should we get up and wear uniforms every day, should we wear pajamas, should we have free dress. And so everyone pretty much took the middle of the road option for pretty much everything," Moreno stated. 
They also created a schedule that included time for physical activity, lunch and time to pursue their special interests.
 
In the Moreno home, the school set up classes via Zoom and emails material and assignments. 
 
"I mapped them out so I knew when they had to get onto Zoom get off. Log back on," she told FOX 11. 
RELATED: CoronavirusNOW.com, FOX launches national hub for COVID-19 news and updates. 
In the Perez home, Roxanne could choose the curriculum through her charter. 
 
"For math it's all common core standards, same with English. You work on spelling, reading," Roxanne said.  
 
But for both households they recognize this isn't similar to traditional school.
RELATED: Click here for all stories related to the coronavirus pandemic 
"Don't expect you have to sit there for six hours like they are in school because you'll be able to get a lot of work done with it just being you guys there," Roxanne added. 
And both families say they maintain as best as they can with extracurricular activities. 
Cara included physical activity in her kids' day.  
"All the kids are on sports teams. We're seeing what we could do to stay active, stay in shape for our sport keep our skills up."
Both families may be succeeding with the homeschooling, but both are anxious to get back to normal.
Cara is a busy professional when not under a stay at home order and Roxanne likes to take her kids to the library and on other outings to keep her kids stimulated and learning. 
 
Get breaking news alerts in the FOX 11 News app. Download for iOS or Android.