MLB pitcher rips Dodgers for reinviting controversial anti-Catholic group to Pride Night
The Los Angeles Dodgers invited the Sisters of Perpetual Indulgence (SPI) to their Pride Night before rescinding and then reinviting the group.
All of the decisions made by the organization received backlash. Now, an MLB player is speaking out about the second invite.
Trevor Williams, a starting pitcher for the Washington Nationals, wrote a lengthy statement on Twitter Tuesday, saying he was "deeply troubled" that the SPI has been reinvited.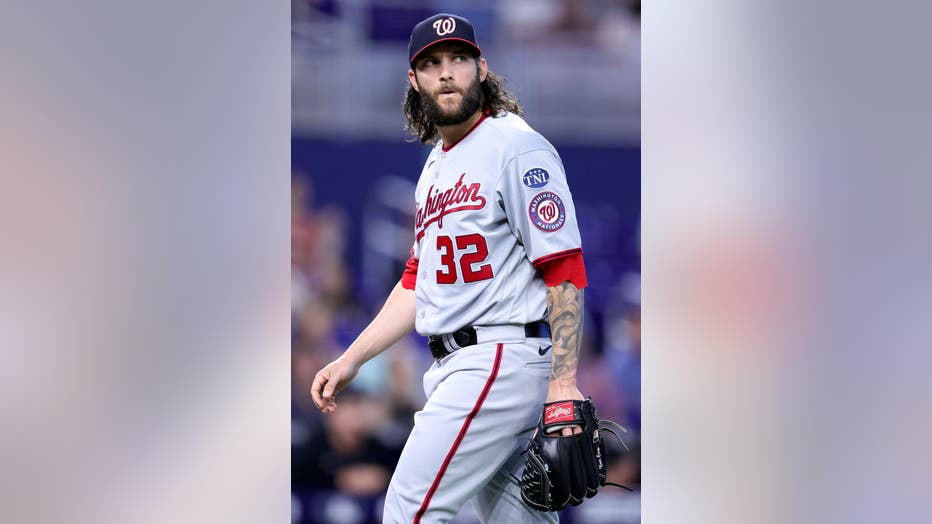 Trevor Williams #32 of the Washington Nationals looks on against the Miami Marlins during the fourth inning at loanDepot park on May 18, 2023 in Miami, Florida. (Photo by Megan Briggs/Getty Images)
"A Major League Baseball game is a place where people from all walks of life should feel welcomed, something I greatly respect and support. This is the purpose of different themed nights hosted by the organization, including Pride Night," Williams wrote.
SUGGESTED:
"To invite and honor a group that makes a blatant and deeply offensive mockery of my religion, and the religion of over 4 million people in Los Angeles county alone, undermines the values of respect and inclusivity that should be upheld by any organization."
Williams claims the Dodgers made a "clear violation" of their own discrimination policy, "which explicitly states that any conduct or attire at the ballpark that is deemed to be indecent or prejudice against any particular group (or religion) is not tolerated."
"Creating an environment in which one group feels celebrated and honored at the expense of another is counterproductive and wrong," Williams said.
"It seems that the Dodgers have made an exception in this case, doubling down that this group — which grossly disrespects and openly mocks many of the traditions and beliefs that Catholics hold most dear — should be celebrated."
Williams wrote that he believes it is "essential for the Dodgers to reconsider their association" with the group "to create an inclusive environment that does not demean or disrespect the religious beliefs of any fan or employee."
The 31-year-old is also "[encouraging] my fellow Catholics to reconsider their support" of the Dodgers.
"I know I am not alone in my frustration, hurt, and disappointment about this situation. As Catholics, we look to Jesus Christ and the way He was treated and we realize that any suffering in this world unites us to Him in the next."
SUGGESTED:
Clayton Kershaw, the Dodgers' star pitcher, criticized his own team's decision, saying his pitch to bring back the organization's Faith Day was "in response" to the team inviting the SPI, who have a history of anti-Catholic messaging and shocking performances.
"I don't agree with making fun of other people's religions," Kershaw said. "It has nothing to do with anything other than that. I just don't think that, no matter what religion you are, you should make fun of somebody else's religion. So that's something that I definitely don't agree with. …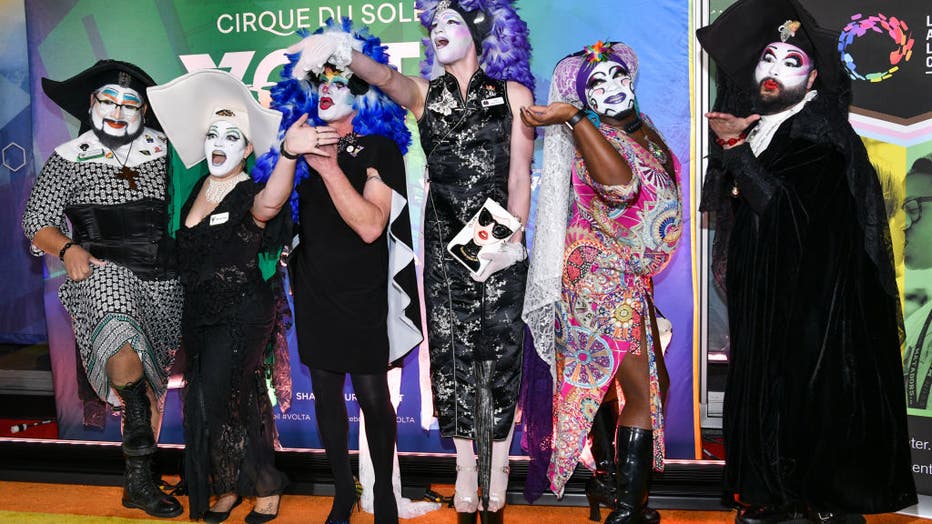 The Sisters of Perpetual Indulgence attend the Cirque Du Soleil VOLTA Equality Night Benefiting Los Angeles LGBT Center at Dodger Stadium on February 13, 2020 in Los Angeles, California. (Photo by Rodin Eckenroth/WireImage)
"This has nothing to do with the LGBTQ community or Pride or anything like that," Kershaw said. "This is simply a group that was making fun of a religion, that I don't agree with."
The Dodgers' Pride Night will take place June 16, while Faith Day is scheduled for July 30.
Fox News' Joe Morgan and Ryan Gaydos contributed to this report.