Mariah Carey, Megan Thee Stallion headlining 2023 LA Pride at the Park
LOS ANGELES - Get ready to party! LA Pride is bringing out some megastars to celebrate Pride Month in true Hollywood style. 
This year's LA Pride at the Park will be headlined by the iconic Mariah Carey and rap superstar Megan Thee Stallion, organizers announced Tuesday.
The multi-stage event will expand to a two-day concert this year, according to Christopher Street West Association, the nonprofit that has produced the LA Pride celebration for more than 50 years.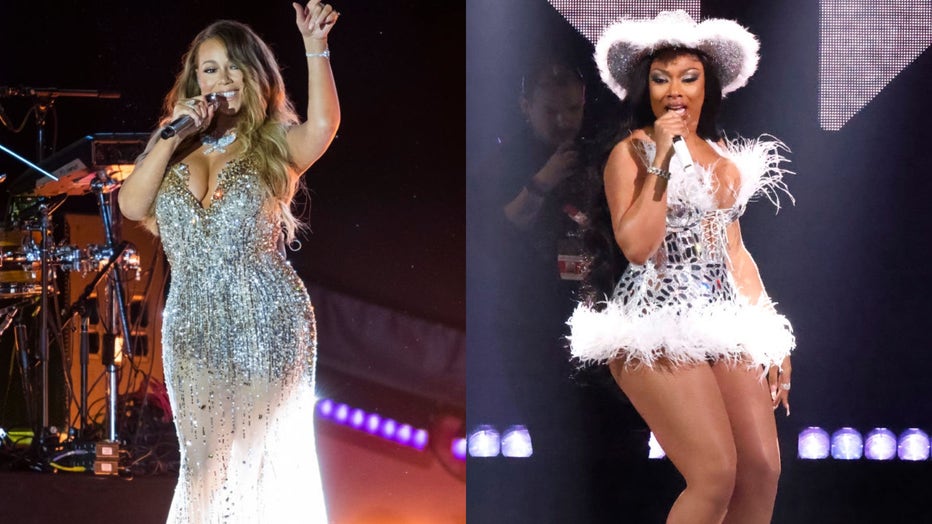 The 2023 LA Pride in the Park will take place on Friday, June 9 and Saturday, June 10 at the LA State Historic Park in Chinatown. 
"I'm thrilled and honored to be a part of LA Pride 2023," Carey said. "I am happy to be back in person celebrating with the LGBTQIA+ community here in Southern California and throughout all of the lands. Let's come together to celebrate love, inclusion, and Pride."
"I can't wait to headline LA Pride in the Park and celebrate the phenomenal LGBTQIA+ community," Megan Thee Stallion said. "This incredible event advocates for diversity, inclusivity and equality, so I'm honored to perform and have a blast with all of the Hotties in attendance."
Additional artists will be announced at a later date.
Click here for more information and to purchase tickets. 
City News Service contributed to this report.