Man falls into abandoned well while mowing lawn in Simi Valley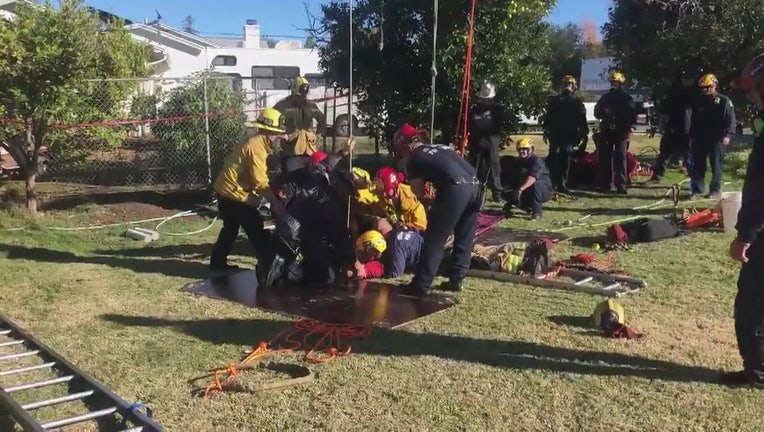 SIMI VALLEY, Calif. - Ventura County firefighters rescued a man after falling 20 feet into an abandoned well while mowing his lawn in Simi Valley Monday afternoon.
Firefighters responded to the incident on Laguna Way around 1:30 p.m., according to the department.
Firefighters used a ladder truck to keep the man from sinking deeper into the mud inside the bottom of the well and removed the man from the well with ropes and pulleys.
The man was pulled out of the well around 2:20 p.m. and placed on a stretcher. It's unclear if he sustained any injuries.
According to authorities, the man is alive, alert and happy to be free.