Man catches stranger using his bathroom on camera, apartment manager to blame
LOS ANGELES - A local man is outraged after surveillance video shows a complete stranger entering his apartment, sitting on his toilet, and using his restroom without ever washing his hands.
With a flush of a toilet, this intruder effectively ruined Chris Eleazar's peace of mind for the foreseeable future, and it was Eleazar's apartment manager who let the man in without his permission. Now, that manager has been fired and the corporate owners of the property are apologizing.
Eleazar says he knew something was wrong in his Koreatown apartment when he found a long hair in his shower and things started moving around his apartment without explanation.
"When I saw the microwave was moved, that's when I decided it was time to do some surveillance," Eleazar said.
He decided to install a home video camera and not long after, he says he got a notification on his phone saying there was motion in his apartment.
"When I opened the live video, I see a man on my toilet...I was thinking 'there's no way this is happening,' although I'm watching it live, I'm like, 'there's no way this guy has taken a whole entire crap in my apartment,'" Eleazar said.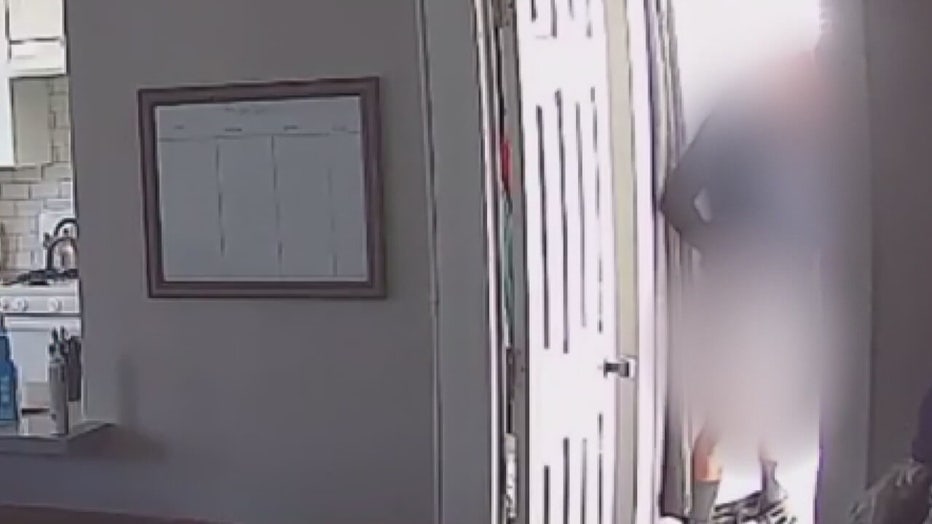 With his pants around his ankles and his business complete, the man had clearly made himself at home.
"He gets up, pulls his pants up, doesn't wash his hands, doesn't wipe anything and then he just proceeds to leave the apartment," said Eleazar.
Furious, and fearing potential exposure of COVID-19, Eleazar called his building manager who confirmed he was the one that let the maintenance worker inside.
"He was saying, 'well the guy really needed to use the bathroom and I knew you were gone so I decided, hey, maybe he can use your bathroom," Eleazar said.
Outraged, Eleazar then called the property owners, Beach Front Property Management based in Long Beach. They told Eleazar on Twitter that they were shocked and would investigate. Seven hours later, they sent out a memo to residents notifying them that the building manager had been fired.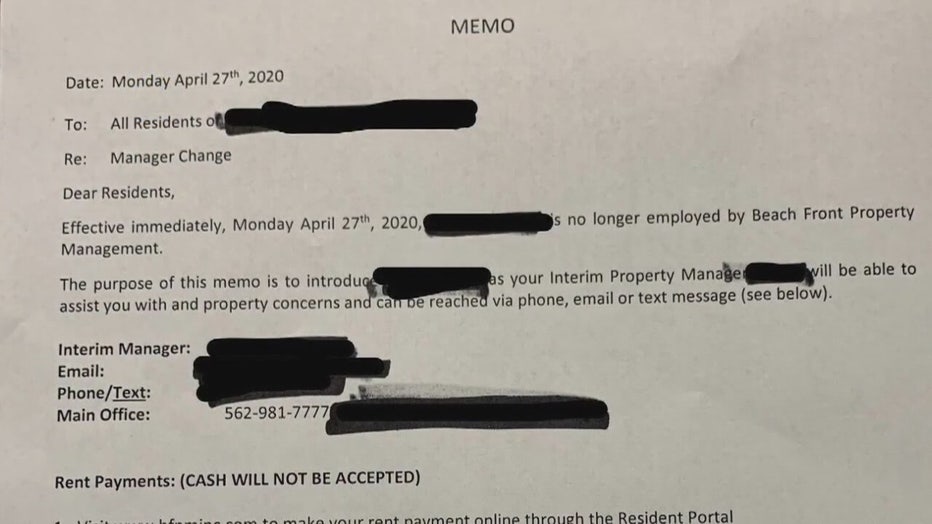 "They offered a cleaning crew they told me that these people were certified with COVID-19, they're gonna come out with their industry strength cleaners and they're gonna sanitize my bathroom from top to bottom. But when the cleaning crew showed up it was two random women with Windex and Fabuloso," Eleazar said.
Eleazar says management has lost his trust and as a result of this ordeal, he plans to move out on June 1st.
"There's a pandemic going on and god knows how many people are going in and out when I'm gone. I feel like I would be paranoid to continue to live there. I don't feel safe there and I'm absolutely leaving because I don't feel safe," Eleazar said.
Eleazar told FOX 11 that he's now 100% positive other people have been let inside his apartment without his permission before this, but this time, it was caught on camera. FOX 11 reached out to the CEO of Beach Front Property Management for comment but have not heard back.