Maleesa Mooney: Singer Jourdin Pauline pays tribute to sister killed in LA high-rise apartment
LOS ANGELES - After Maleesa Mooney was found dead in her downtown Los Angeles high-rise apartment earlier this week, her sister, Jourdin Pauline, took to her popular social media page to pay tribute.
"Never in a million years did I think I'd have to make this post and get justice for my one & only sister, my heart is crushed," said Pauline in an Instagram post, "This hurts so bad."
Pauline is a "trap-pop" singer originally from Guayana, a small country in South America that borders Venezuela. Pauline and her family moved to LA at the age of 6, according to the singer's past interviews.
The two sisters grew up in South Los Angeles' Hyde Park neighborhood, according to the singer's website. Pauline studied musical theater and performing arts at the South Bay Conservatory and is known for such singles as "Nobody" and "Stuck in the Moment." 
The singer has garnered a fan base and has over one million followers on Instagram.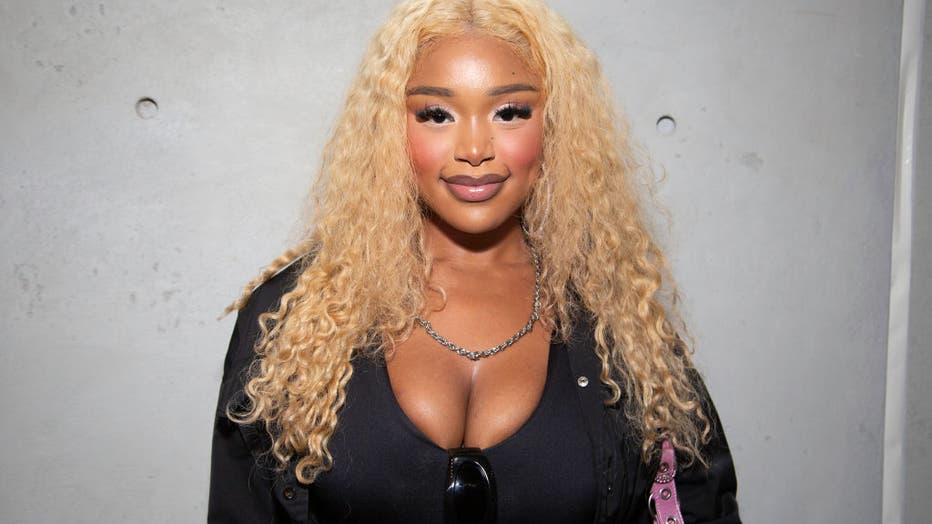 Jourdin Pauline in New York City. (Photo by Santiago Felipe/Getty Images)
"I can't believe my big baby sister is gone," Pauline said in her Instagram post dedicated to Mooney, "The reason I'm me is because of you!!! My first best friend the one who taught me everything I know!!!!!"
The Los Angeles Police Department responded to the 200 block of South Figueroa Street, near the 110 Freeway, regarding a welfare check requested by her family.
When officers entered the fifth-floor apartment, they found a victim that they later identified as Mooney. 
She was 31 years old.
PREVIOUS COVERAGE: Woman killed in her downtown LA high-rise apartment building
While Mooney's cause of death is still unknown, authorities said that she was killed inside her gated, high-rise apartment in downtown Los Angeles. An autopsy will be conducted by the Los Angeles County Department of Medical Examiner.
"I'm in a bad dream," said Pauline, "We will get justice for you my sister I promise you won't be gone in vain!!!"
Police have asked for the public's help in identifying any individuals connected to Mooney's death.
Anyone with information regarding Mooney's death was urged to call LAPD Central Bureau Homicide Detectives Pierce or Marcinek at 213-996-4150. Tipsters who prefer to remain anonymous can call Crime Stoppers at 800-222- 8477. During non-business hours or weekends, calls should be made to 877-527-3247.