Lyft CEO responds after Arlington woman tweets about nightmare trip
ARLINGTON, Va. - A Virginia woman claims her Lyft driver tried to kidnap her over the weekend. 
On Monday, she detailed the scary moments on social media in hopes of holding the rideshare app accountable.
Katlyn — who is not using her last name for her safety —  says she was leaving her apartment in Arlington to go to her friend's pool party in D.C. on Saturday.
She says what was supposed to be a fun day quickly turned into a traumatizing one.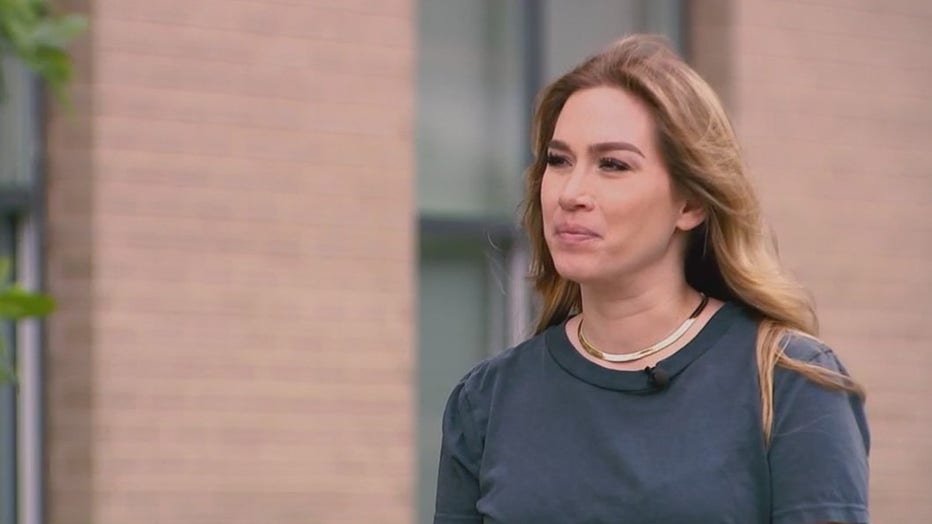 Katlyn spoke with FOX 5 DC about her experience after a scary Lyft ride. 
"My heart just began to race. You hear about stories like this, but you never expect it to be you," she said. "I noticed the driver making a few wrong turns, really prolonging my ride, and he actually nearly hit a car in front of him –  stopped about a foot from that car, and I was immediately on alert after that."
Katlyn thought she was being kidnapped. When she tried to communicate with her driver she says she was disappointed with their reaction. 
"His response just seemed so sinister and evil," she recalled. 
After making several attempts to talk to him about what was going on, she waited for him to come to a stop, jumped out of the car, and ran away. 
Katlyn posted a Twitter thread about her experience that now has more than 1 million views and thousands of likes and retweets. She used the thread to warn others about the man responsible for her wild trip. 
Lyft deactivated Katlyn's account after she alerted them about the situation.
It's since been reactivated after Lyft's CEO David Risher caught wind of the matter. 
On Tuesday, he commented on her post saying, "I'm so sorry you've gone through this, Katlyn. Let me have a look. We can do better. And for those who say 'protect women,' I'm proud of our record but there's more to do. Stay tuned."
"After 1 - the situation that happened to me and 2 - how Lyft treated me after, I don't plan to use Lyft," Katlyn said. "I actually have used Lyft for 6.5 years and I think that's gonna be my final ride." 
"In a world where women are kidnapped daily and there is a rise in human trafficking, a person in this situation should be heard, and not punished," she said in a Tweet. 
A Lyft spokesperson sent the following statement to FOX 5: "We take reports like this seriously and always work to take immediate and corrective action. Regrettably, our first response came up short, and therefore, we have reactivated the rider's account and contacted her to offer our support."
Katlyn told FOX 5 she plans to file a police report but has not yet.