Lunar New Year massacre: All victims of the Monterey Park mass shooting identified
LOS ANGELES - Eleven people were killed in the Monterey Park mass shooting at the Star Dance Studio during a Lunar New Year celebration Saturday. The suspected gunman, 72-year-old Huu Can Tran of Hemet, died from a self-inflicted gunshot wound at a SWAT scene in Torrance. Detectives continue to search for a motive.
This is the worst mass shooting in Los Angeles County since a disgruntled ex-husband killed 10 people in Covina in 2008. 
The massacre was the nation's fifth mass killing this month, and it struck one of California's largest celebrations of a holiday observed in many Asian cultures, dealing another blow to a community that has been the target of high-profile violence in recent years.
Here's what we know about the victims who have been identified.
Ming Wei Ma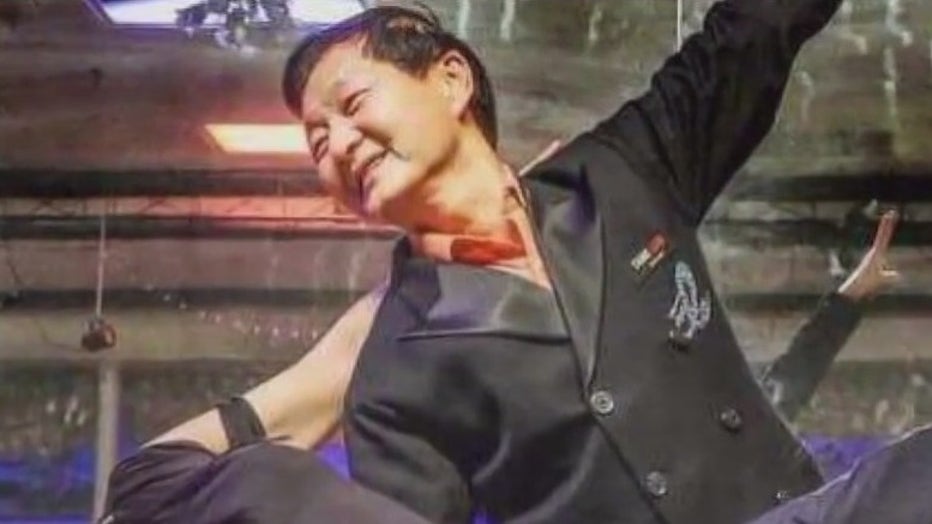 Dance instructor Ming Wei Ma, 72, also known as Mr. Ma, was killed in a final act of selflessness, according to witnesses, as he was the first to rush the suspected gunman.
Friends at the Langley Center remembered him as the man who sacrificed his life to save others. 
RELATED COVERAGE:
"He was an extremely respected, very beloved, very caring teacher, instructor, extremely kind human being, and he's very much missed by everyone in the Star Dance community," friend Eric Chen said.
Mymy Nhan
My Nhan was the first person fatally shot by Tran before he continued on his rampage in the dance studio, detectives confirmed.
The 65-year-old was an avid dancer who spent years going to the Monterey Park dance studio on weekends, her family said.
"It's still sinking in what happened to Mymy… we are starting the Lunar New Year broken. We never imagined her life would end so suddenly," the Nhan and Quan family said. "If you knew her, you knew her warm smile and kindness was contagious. She was a loving aunt, sister, daughter and friend. Mymy was our biggest cheerleader."
Nhan's niece Fonda Quan provided more context on what led to her aunt's death.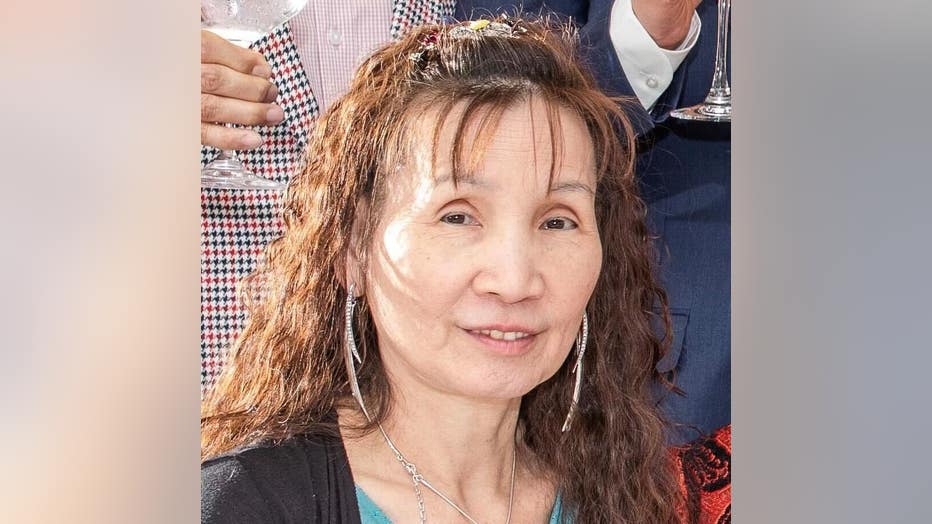 Mymy Nahn / Photo courtesy Nahn family
"The way that it was described to us is she was already leaving dance. She was leaving slightly earlier than usual to prepare for Lunar New Year the next day," Quan said. 
Quan continued saying her aunt was in her car with one of her dance partners. Nhan didn't see the shooter. Quan said her aunt was backing up but stopped when she saw someone walking past her car.
"She stopped because she saw a person walking by and that was the person that shot her," Quan said. "And then he proceeded to enter the ballroom and start shooting everyone else."
Quan said her aunt loved ballroom dancing and dressing up, and that she would go to the dance halls in Monterey Park and Alhambra at least once a week.
Lilan Li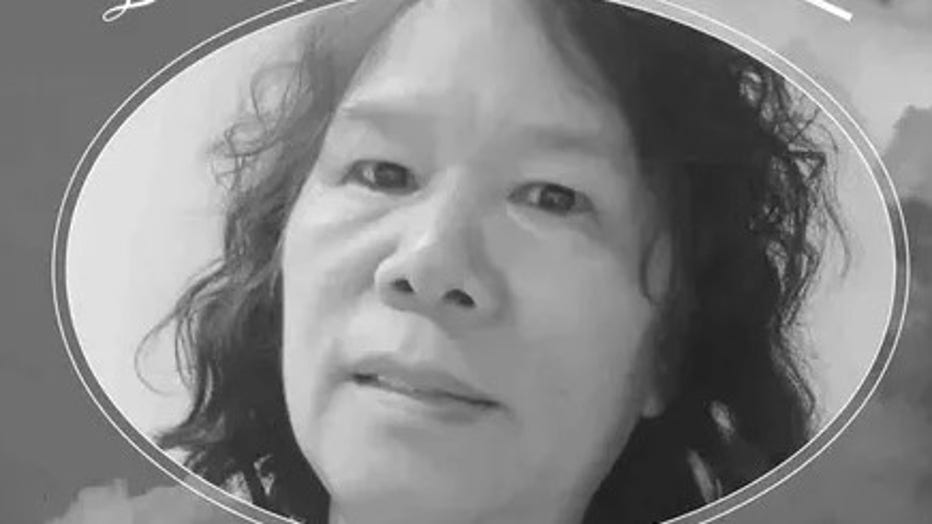 Lilan Li, a victim of the Monterey Park Lunar New Year massacre
Lilan Li, 63, was confirmed to be one of the victims, per the Los Angeles County Coroner.
Li went to the Star Dance Studio the night of the shooting with her friends to celebrate the Lunar New Year, her family wrote in a GoFundMe campaign. Her daughter Min Yi called Li "a pillar of strength and optimism."
"Unfortunately an evening that should have been filled with light, love, and celebration was cut short by a mass shooting that ultimately took her life. The family is devastated by this tragic event due to senseless gun violence and mourns deeply for the loss of our beloved Lilan," her nephew Hao Hua Tan wrote on the GoFundMe page.
Much of Li's family are in China, and the family is raising funds to help get them to the states for her funeral.
"On New Year's Eve a ruthless bullet took LiLan Li from her only daughter," Li's daughter wrote. "Stolen is the grandmother whose granddaughter fell asleep many a night nestled in between her loving arms. Taken away from us is an opportunity for her grandson to ever feel her love and warmth."
Xiujuan Yu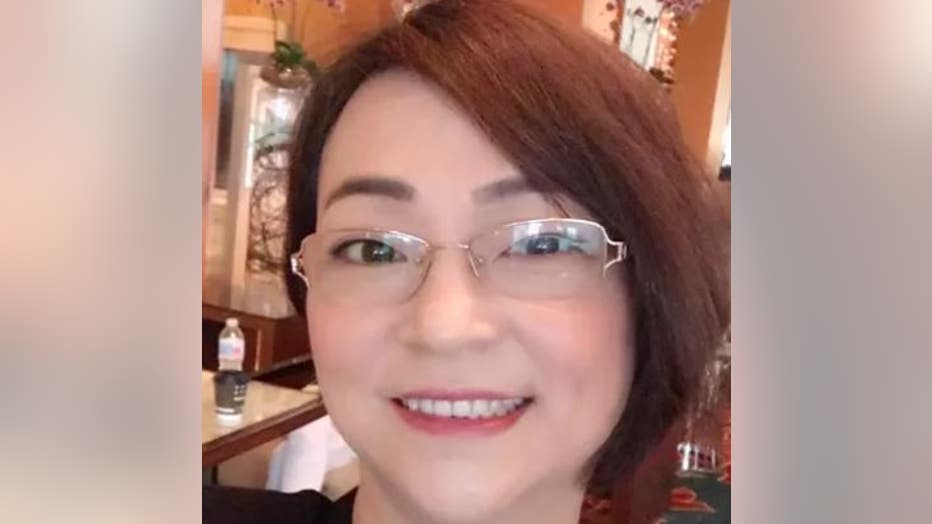 Xiujuan Yu, 57, was confirmed as one of the victims by the LA County Coroner. According to a GoFundMe account created by her niece, Yu immigrated to the U.S. in the early 2010s from China to create a new future for herself and her family.
"My aunt was in the middle of crafting that future with her husband and children, and now to have that journey suddenly interrupted is heartbreaking. She will never be able to witness what she dreamed of for all these years," her niece, Kathleen Fong, wrote.
Yu leaves behind a husband and three children.
Valentino Alvero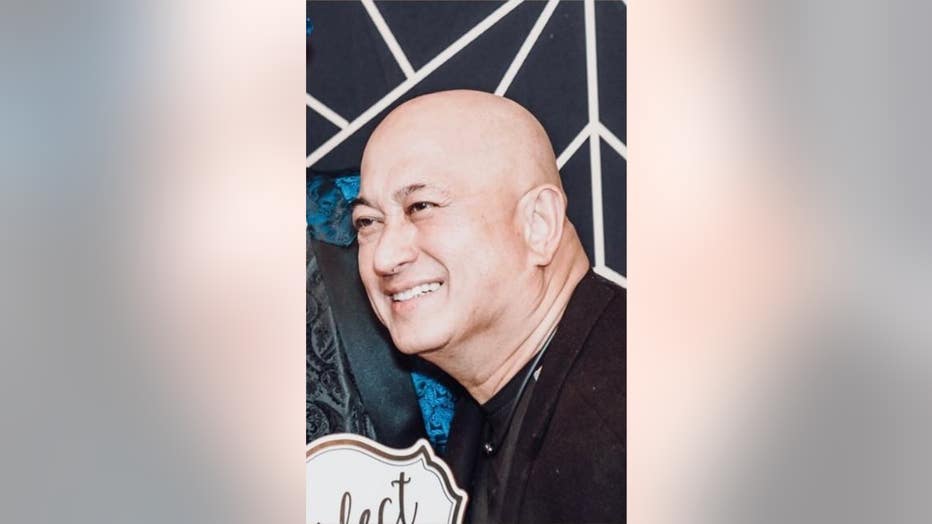 Valentino Alvero, 68, was described by his family as a "loving father, a dedicated son and brother, a grandfather who loved his three granddaughters fiercely, an uncle who loved his nieces and nephews like his own."
Yu-Lun Kao
Yu-Lun Kao, 72, also known as Andy, was identified as one of the victims this week. According to friends of Kao, his nickname was "Mr. Nice." Kao had been dancing for more than a decade. 
His dance partner Shally spoke to FOX 11's Christina Pascucci. Shally told FOX 11 that she heard loud "booms" in the dance hall and thought they were Chinese fireworks. Shally continued saying they tried to hide from the shooter. Kao went down, she said, and "at that time, I see my hands are [bloody]. I said, 'What happened?' I thought I was the one who was shot."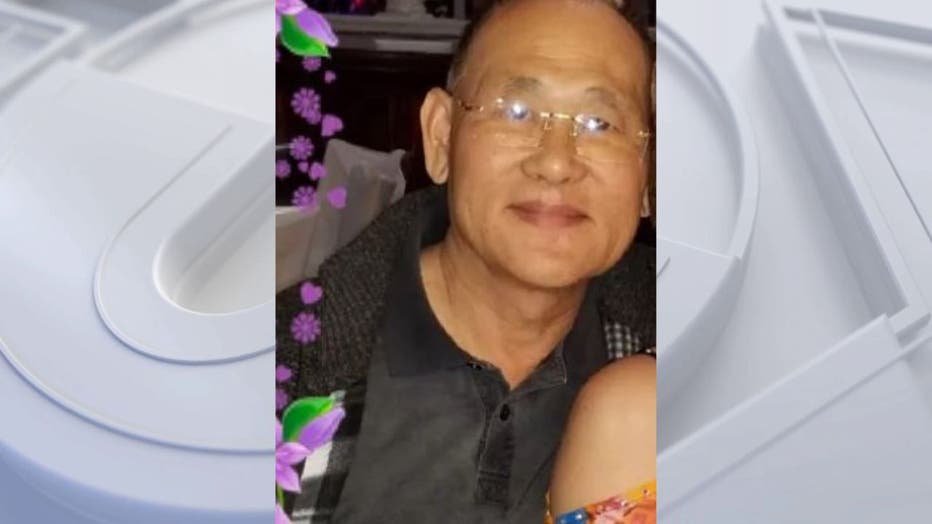 In a GoFundMe campaign for Kao organized by Shally's husband, he wrote that Shally and "Mr. Nice," were dance partners for 15 years, dancing many styles together including cha cha, salsa, tango and more.
Kao was one of three victims the Taiwanese Embassy confirmed to be Taiwanese American.
More information about the GoFundMe for Kao can be found here.
Diana Tom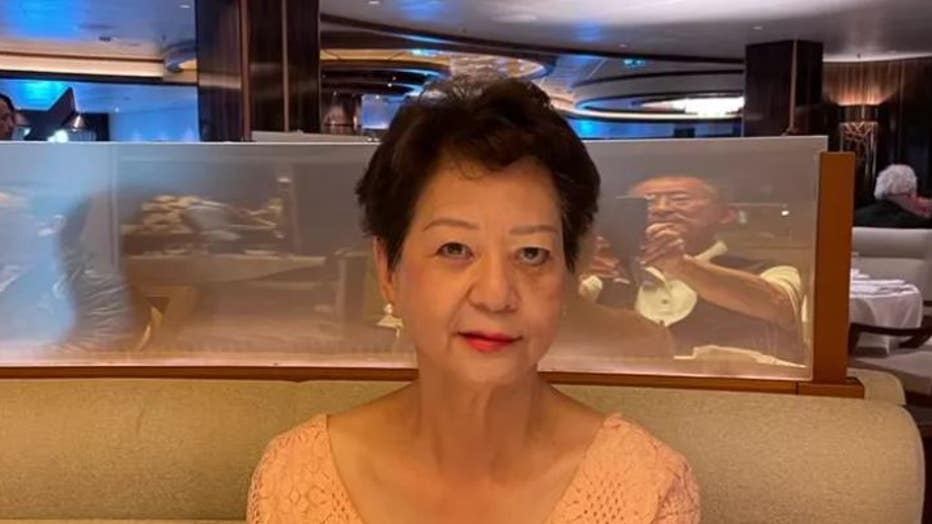 Diana Tom, 70, was identified as one of the victims by the Los Angeles County Coroner this week.
Her family spoke out against what they called a "senseless act of violence" in a GoFundMe campaign created in her honor. 
Tom's family called her a "hard-working mother, wife and grandmother who loved to dance, and that "to those who knew her, she was someone who always went out of her way to give to others."
Muoi Ung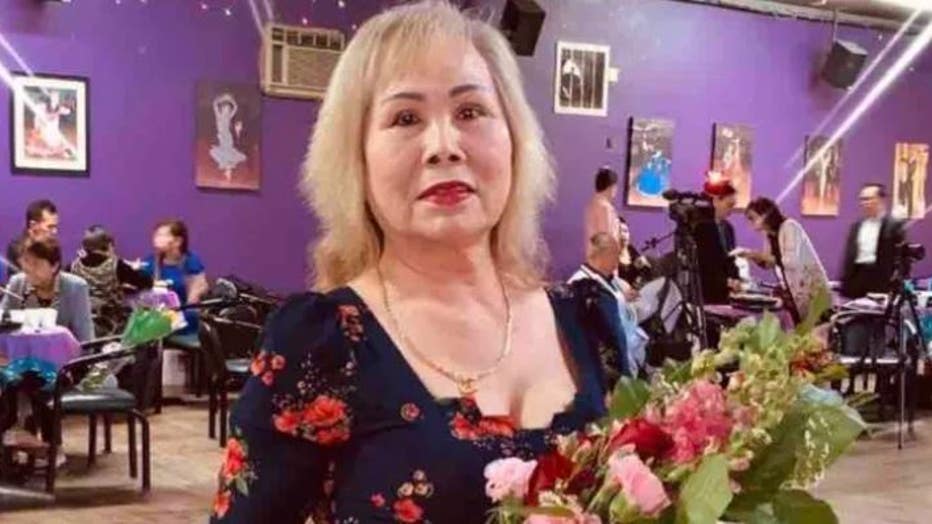 Muoi Ung, one of the victims of the Monterey Park Lunar New Year massacre (Credit: GoFundMe).
Muoi Ung was identified as a victim of the shooting by the Los Angeles County Coroner.
In a GoFundMe campaign set up by her godson, Ung "was a loving wife, mother, sister, grandmother and friend."
"She came to the states and reunited with her children just 10 years ago," Ung's godson wrote. "She was taken too soon from her children. Her death has bestowed upon us an unimaginable emptiness and depression that continues to leave us in a sorrowful state."
The family is raising funds to help bury her. 
Hongying Jian, 62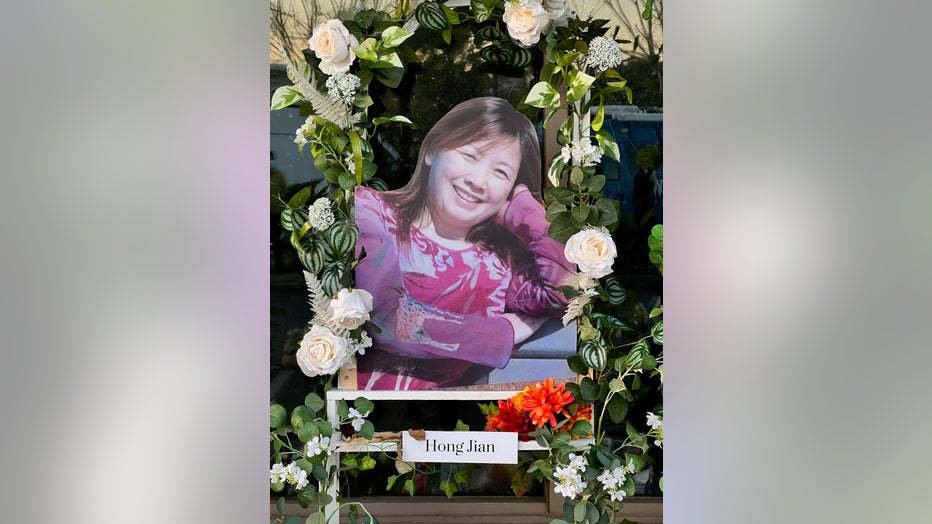 Chia Ling Yau, 76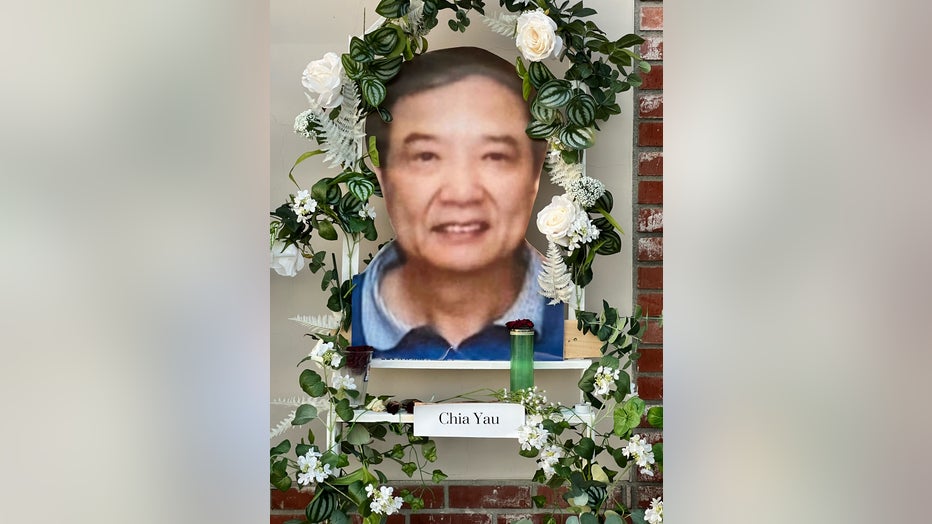 Wen-Tau Yu, 64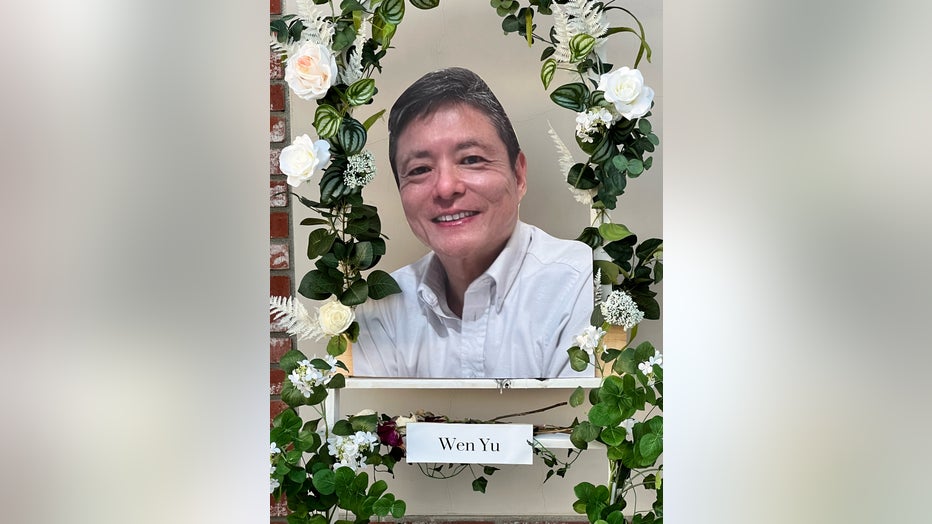 Both Yau and Yu were, along with Yu-Lun Kao, listed above, were confirmed by the Taiwanese Embassy to be Taiwanese Americans.
If you're in distress due to recent incidents of mass violence, please know that there is help is available. Talk to experienced counselors at the Disaster Distress Helpline for 24/7 emotional support. Call or text 1-800-985-5990. Click here for additional resources.