Los Angeles Zoo says new coronavirus protocols in place for cat species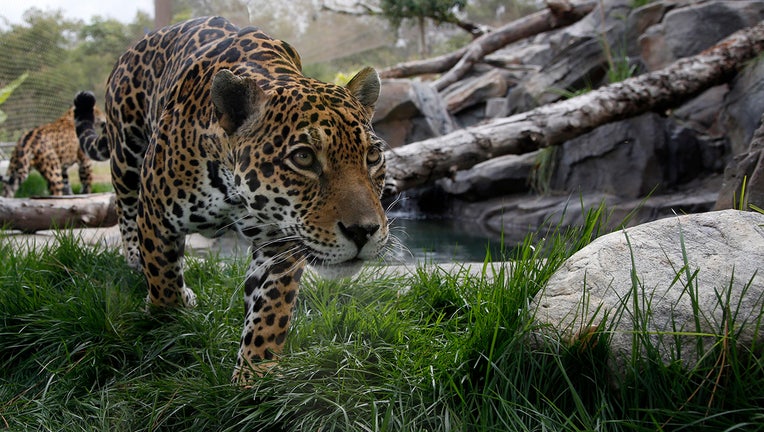 article
LOS ANGELES - The Los Angeles Zoo announced protocols Monday for caring for its cat species in response to news that a tiger at the Bronx Zoo in New York tested positive for the coronavirus.
Zoo employees will now use personal protective equipment such as gloves and masks when handling the animals and maintain social distancing between the cat species.
RELATED: CoronavirusNOW.com: FOX launches national hub for COVID-19 news and updates.
"The health and safety of the zoo's animals is our top priority," according to a statement from the Los Angeles Zoo. "Our animal health experts on staff are in communication with public health officials, along with local, national and international veterinary networks, to stay up to date on animals in human care and any potential risks."
RELATED: Learn how you can take action to help prevent the spread of COVID-19
Zoo officials said the facility has already put social distancing measures in place for its primate, binturong and mustelid species.
The zoo is not testing felid, primate, binturong, or mustelid species because none of them are showing any symptoms related to COVID-19, with officials noting that the U.S. Department of Agriculture has not recommended testing animals.
Get breaking news alerts in the FOX 11 News app. Download for iOS or Android.
Any decision to test animals will be made in coordination with local, state and federal public and animal health officials and the zoo's animal health experts, the zoo stated.