Long Beach coastal beaches, streets in Downey closed amid 250,000-gallon sewage spill
LONG BEACH, Calif. - An estimated 250,000 gallons of sewage spilled into the Los Angeles River, closing local beaches, authorities said Friday.
According to the Los Angeles County Sanitation Districts, equipment from one of its maintenance crews malfunctioned and caused a temporary blockage in the sewer. At 9:40 a.m. Thursday, the blockage caused sewage to overflow into the street at Burns Avenue and Rives Avenue in Downey.
"Although our staff worked to set up containment to prevent sewage from reaching receiving waters, we estimate that 250,000 gallons of sewage reached the Los Angeles River before our crews could fully contain the sewage that spilled into a local storm drain.  Local public health officials have been notified and are expected to close local beaches as a safety precaution," sanitation district officials said.
"Our crews will be sampling water in the river and ocean for signs of bacteria to help officials determine when it is safe to reopen beaches."
The spill was contained at 11:40 a.m. Thursday, Downey authorities said, and sanitation teams have been cleaning the affected area.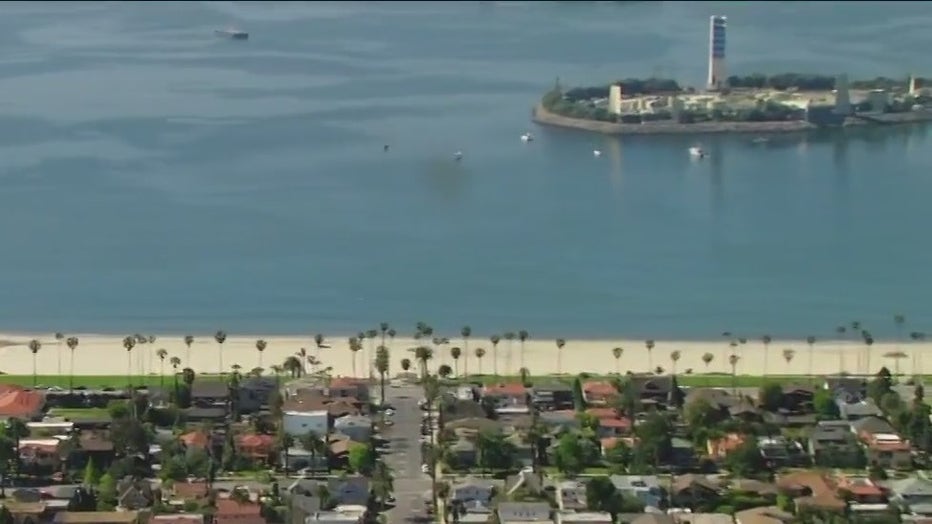 "Residents living within the area are allowed access to their homes. Others that don't live within the area are asked to avoid the area for the remainder of today," they said.
Long Beach City Health Officer Dr. Anissa Davis ordered all open coastal swimming areas in Long Beach temporarily closed for water contact due to a sewage spill.
The city's Health Department's Recreational Water Quality Health Inspection Team is monitoring water quality along the affected beach sites. Water monitoring will continue until results comply with state water quality standards, said Long Beach spokeswoman Jennifer Rice Epstein.
State law requires temporary closure and posting at beaches in these situations, out of an abundance of caution, until the water quality meets state requirements.