Long Beach launches 'Community Crisis Response Team'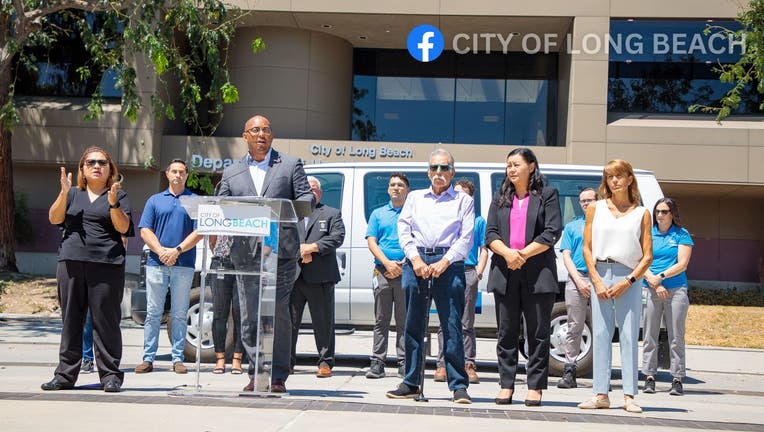 article
LONG BEACH, Calif. - The Long Beach health department launched the Community Crisis Response Team (CCRT), a new program intended to address mental health concerns and public safety issues, according to a city announcement this week.
The five-person response team will attend to community requests for mental health support, health education and resource navigation. The program will focus on serving unhoused and underrepresented individuals.
"This initiative marks a significant step towards better serving individuals in mental health crises while also easing the burden on our emergency response services," said Mayor Rex Richardson. "Together, we are creating a path that prioritizes community health and safety through compassionate, health-based approaches."
SUGGESTED: Nationwide 988 Suicide and Crisis Lifeline now available in Spanish
The CCRT will offer intervention support, triage for individuals requiring medical aid, as well as transportation and housing services. The program is intended to offer de-escalation support for public safety issues that does not necessarily require police presence.
The inaugural team is made up of a crisis intervention specialist, health professionals and program supervisors. The program is part of the city's Racial Equity and Reconciliation Initiative, said officials.
SUGGESTED: Mental health and the AAPI community
"The CCR Team will respond to call types involving a mental health crisis, suicidal caller, public intoxication, unwelcome person, welfare checks and disturbances," city officials said.
The team will not respond to calls involving violent behavior, weapons, medical emergencies, possible crimes or any safety threats.
Community members are not able to contact the CCRT directly. Law enforcement can choose to request CCRT in circumstances where authorities believe the subject would benefit from mental health support.