'LMU' letters in danger amid hillside collapse on Playa Vista campus
LOS ANGELES - The 'LMU' letters on the Loyola Marymount University campus in Playa Vista are in jeopardy due to a hillside collapse following a series of atmospheric river storms to hit Southern California.
SkyFOX flew over the scene Friday afternoon. The letters were covered up in plastic and crews were on ropes and placing sandbags around the large letters.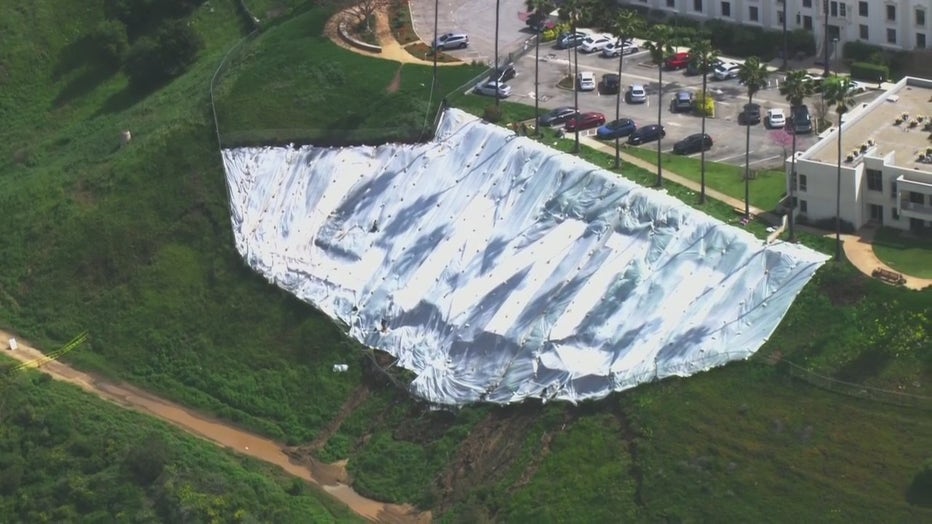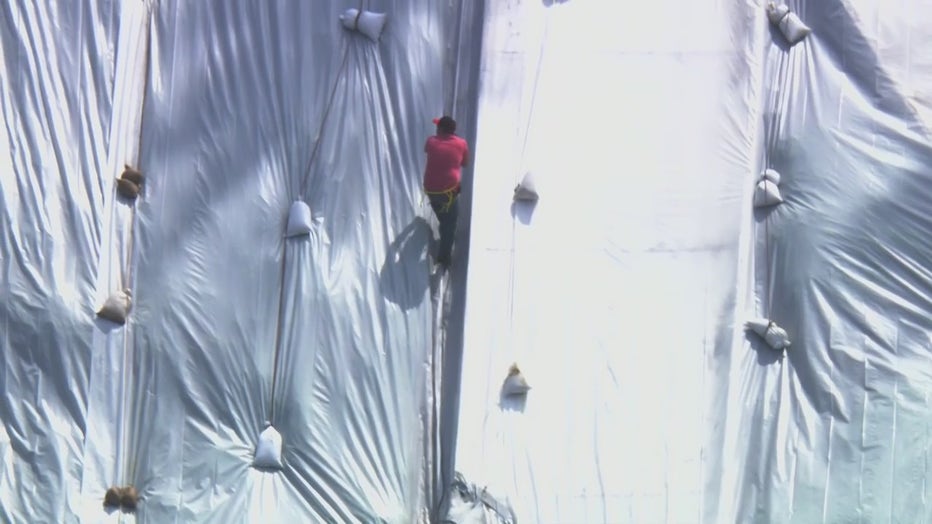 A previous image of the hillside, known as "The Bluff," shows the letters were once further up on the hill.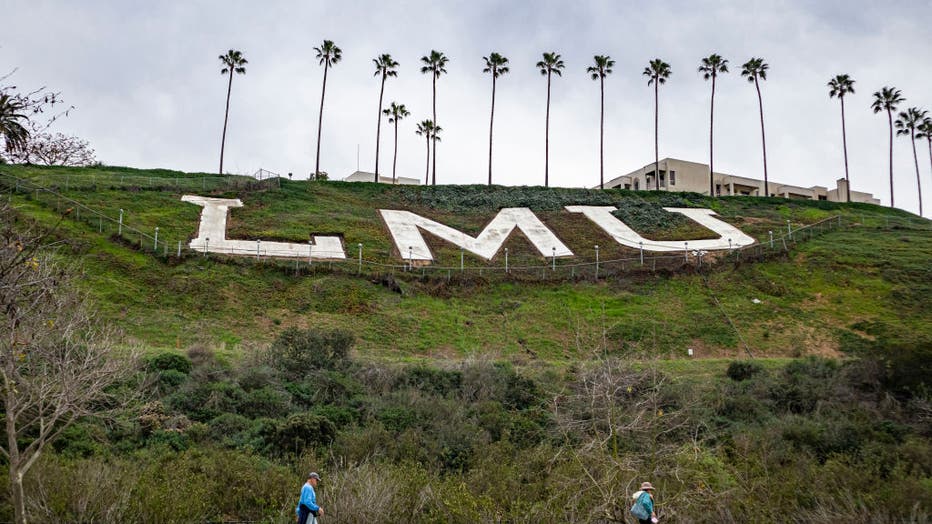 Loyola Marymount University, Los Angeles, California, USA. (Photo by: Citizen of the Planet/Universal Images Group via Getty Images)
RELATED: Another atmospheric river aims at California next week
While Friday was a pleasant day with dry conditions in Los Angeles, another storm is expected to make its way to the region next week.