Lawsuit filed against LASD, alleged tattooed secret deputy gang society 'Banditos'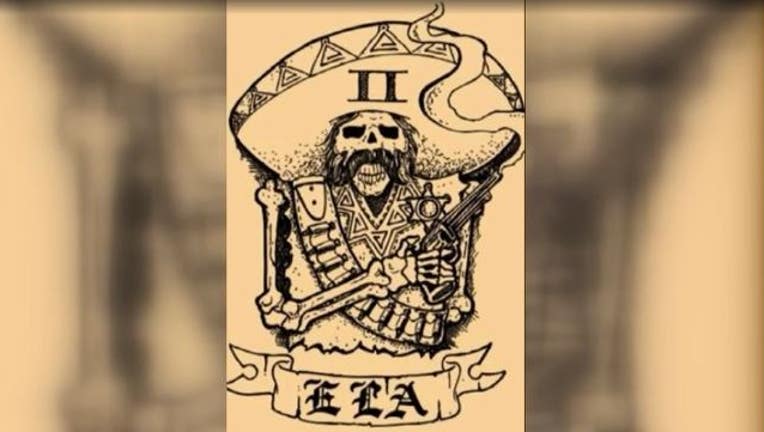 article
LOS ANGELES - A lawsuit was filed against the Los Angeles County Sheriff's Department and an alleged secret society of tattooed sheriff's deputies in East Los Angeles called "Banditos," it was announced Wednesday. 
The lawsuit was filed by The Law Offices of Vincent Miller who represents a group of LASD deputies who claim they were targeted and harassed by members of the Banditos for refusing to join. 
The lawsuit cites multiple allegations including racial discrimination, a hostile work environment, battery, assault, negligence, intentional infliction of emotional distress, and deprivation of civil rights. 
One of the plaintiffs claimed he was strangled unconscious by a Banditos member. Another victim told authorities "rat" was written on his car after reporting the gang's activities.
The plaintiffs also say they were frequently bullied into quitting by the defendants, did not get assistance from fellow deputies who were members of the clique when needed, were forced to pay out-of-pocket fees to the gang, were forced to work overtime that they were not compensated for by consistently getting calls at the end of their shifts, and were denied promotions. 
The department "allowed and encouraged a hostile work environment," even after seven of the eight plaintiffs filed their claims with the county on March 7. 
All eight plaintiffs have transferred out of the East LA station. 
The FBI was reportedly investigating the Banditos and other gang-like groups within the department.
Related: Report: FBI investigating alleged tattooed deputy gangs in Los Angeles County Sheriff's Department
One of the gang members was allegedly overheard saying "the feds are coming for the ink," an attorney said. 
Leaders of the Banditos reportedly required its members to commit criminal acts, including hiding evidence and filing false incident reports. 
While the department denies all allegations and Banditos' existence, LASD Sheriff Alex Villanueva said 36 people were transferred out of the East L.A. station including several supervisors.