First-ever 'Latine Advisory Board' established within LA County district attorney's office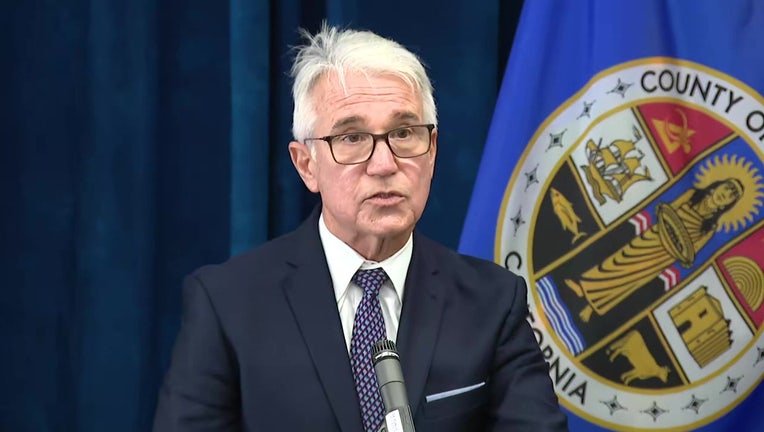 article
LOS ANGELES - Los Angeles County District Attorney George Gascón announced the establishment of the office's first-ever Latine Advisory Board. The aim of the board is to open dialogue and make for a more inclusive, collaborative, stronger and trusting relationship with LA communities, according to officials.
"Nearly half of LA County's diverse population is Latine," said Gascón. "As a Latino growing up in Los Angeles, I know from firsthand experience that Latine people see some of the most disproportionate impacts of the criminal justice system, both in receiving disproportionate sentencing and being victimized by those looking to cause harm."
SUGGESTED: 
The founding Latine Advisory Board members include Yesenia Acosta, Adela Barajas, Franky Carrillo, Bruno Hernandez, Paxcely Marquez and Michael Anthony Mendoza.
"I know that representation of Latine voices is long overdue for a county where Latinos comprise almost half of the population," said Carrillo.
SUGGESTED:
The board members will work together to advocate for more diversity, equity and inclusion in the policies and practices within LA county's DA office, according to officials.