A look inside this California university's Bad Bunny course
LOS ANGELES - Bad Bunny, the Puerto Rican reggaetón sensation known for his record-breaking music, has not only left an indelible mark on the music industry but has also become a prominent figure in the academic realm. Loyola Marymount University (LMU) is now offering a class that delves into Bad Bunny's cultural significance as a symbol of resistance in Puerto Rico.
Titled "Bad Bunny and Resistance in Puerto Rico," this course is instructed by Vanessa Díaz, an associate professor of Chicana/o Latina/o Studies at LMU. Notably, this is the second time Díaz has offered the class, a testament to its popularity among students. Díaz acknowledges that the course owes much of its appeal to the enigmatic Bad Bunny. 
"We're learning about way more than just Bad Bunny. We're learning about the history of colonialism, we're learning about the history of Puerto Rico, we're learning about the fact that Puerto Ricans can't vote for president even if they can get drafted into our wars," Professor Díaz emphasizes.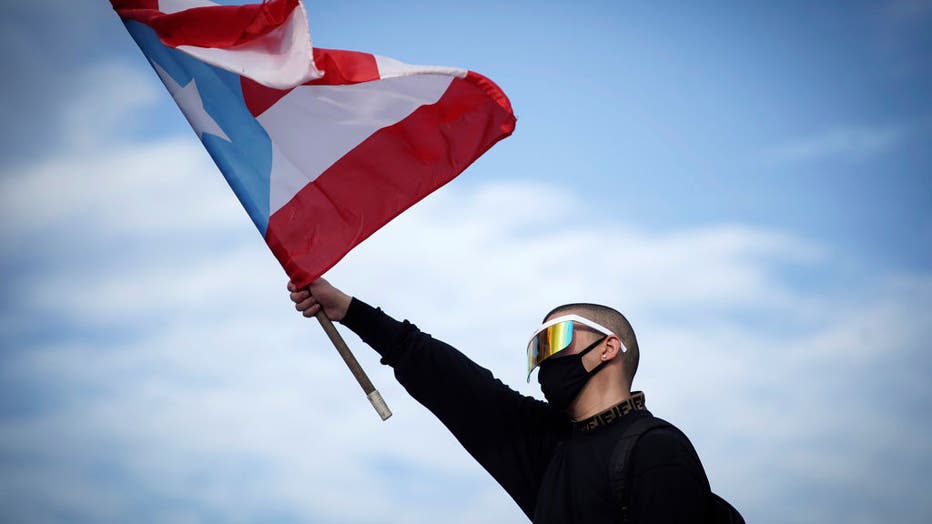 Puerto Rican reggaeton singer Bad Bunny waves a Puerto Rican flag as he takes part of a demonstration demanding Governor Ricardo Rossello's resignation in San Juan, Puerto Rico on July 17, 2019. (Photo by eric rojas / AFP via Getty Images)
According to the course description, "the class explores 'the record-breaking artist's global impact and how his music echoes over a century of Puerto Rican history.'" Díaz further adds that the class examines "how Bad Bunny's language politics, gender presentation and sexual fluidity, fashion choices, and political commentary have made him an icon of social justice and cultural change."
"He is a serious cultural figure and he deserves a class," she said. "He talks about bigger issues, he represents bigger issues."
Díaz uses the song, "Afilando Los Cuchillos," which means sharpening knives, "to teach about the massive protests in Puerto Rico in 2019. The song became an anthem for Puerto Ricans, angry at then-governor Ricardo Rosselló and the mismanagement of relief efforts after Hurricane Maria."
Diaz wasn't born or raised in Puerto Rico, but her activist father was. Inspired by him, she joined the protest.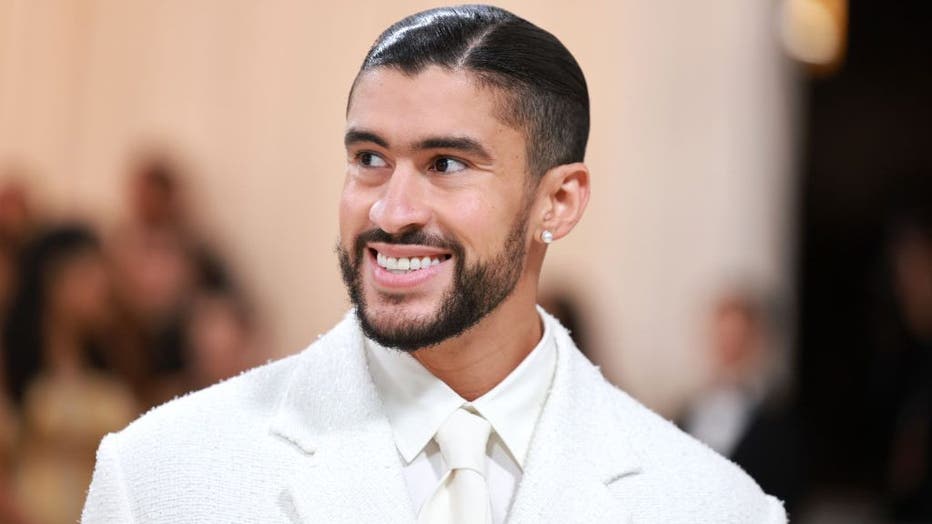 Bad Bunny attends The 2023 Met Gala Celebrating "Karl Lagerfeld: A Line Of Beauty" at The Metropolitan Museum of Art on May 01, 2023 in New York City. (Photo by Theo Wargo/Getty Images for Karl Lagerfeld)
PREVIOUS COVERAGE: ¿Profesor me preguntó? A California university plans to offer class on Bad Bunny
Díaz's aspirations for the class extend beyond the classroom. She hopes that it will ignite a passion for Puerto Rico's rich history and culture among her students while also dispelling stereotypes and misconceptions often associated with Latin music and its artists. While Díaz's course isn't the first to incorporate Bad Bunny and his music into academia, she is pleased to know that the artist himself is aware of her class. Bad Bunny expressed his interest in the course in a Rolling Stone article, stating that he wished he were in college to enroll and claiming he'd undoubtedly earn an A. Díaz, however, believes that even Bad Bunny might be surprised by the depth of knowledge and insights the class offers.
Bad Bunny's influence transcends the confines of the music industry, leaving an indelible mark in both the cultural and academic spheres. As more universities embrace his cultural significance, it is evident that Bad Bunny's impact reaches far beyond the beats and lyrics of his music.