LAPD "Think Tank" wants more black officers
LOS ANGELES - When it comes to the LAPD there's a "think tank" of prominent African American men who've stepped up with input for the past year. They're a small group of six to seven community leaders with a resume of leadership. One thing they've been calling for is for more Black officers.
Now perhaps more than ever with the George Floyd protests and calls for police reform their wisdom and wants come in to play.
"There is a culture that goes back that is difficult to change," says Michael Lawson, President and CEO of the Los Angeles Urban League.
The idea to bring such minds together came from  Anthony Mack. He's on the LA City Commission for Human  Relations and is at the Chicago School for Professional Psychology in LA.
His father is the late activist and community icon John Mack who was once President of the LA Police Commission. His concern? "There's about to be a major mass exodus of African American men and women retiring from the police force."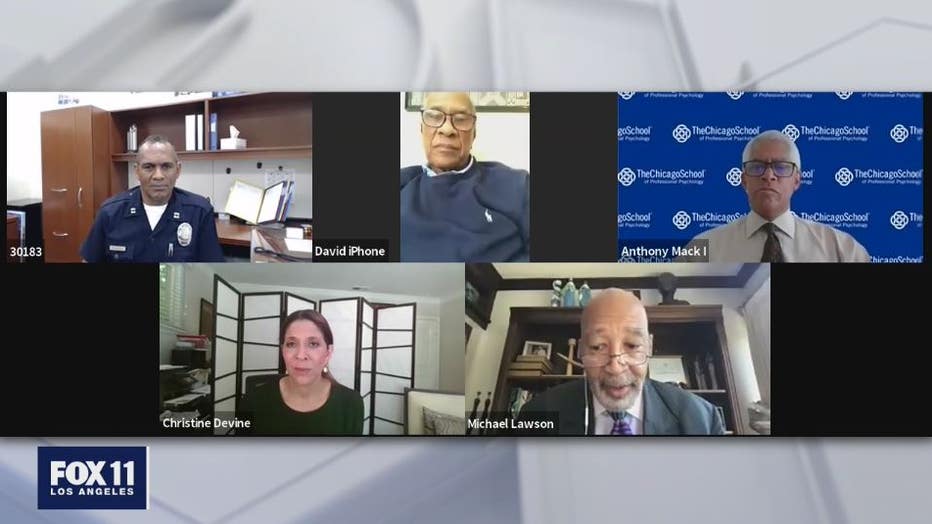 Joe Rouzan was an LAPD officer and is son of one of the first African American captains on the LAPD, Joe Rouzan Jr. He is the President of the Vermont Slauson Economic Development Corporation in South LA. He wants a closer look at hiring.
 
David Crippens would like to see the department become guardians of the community. He is the chair of the city's Youth Council and is on the LA Trade Tech Foundation.
The group meets with Captain Aaron McCraney, a veteran African American officer who is in charge of recruitment and employment for the LAPD.