LAFC co-founder John Thorrington discusses his Armenian Heritage
LOS ANGELES - John Thorrington is one of the key players helping Southern California catch soccer fever and is helping run the Los Angeles Football Club – the South African-Armenian is LAFC's Co-President and General Manager.
Whether you're a diehard soccer fan or not — coming to a game in person at BMO Stadium is definitely an experience.
John Thorrington is the man credited with creating this 2022 Major League Soccer championship team.
"We look at winning in multiple ways, winning on the field. You have to do that in LA," he said. "It's a really crowded sports landscape here with all the professional teams."
He continued to say, "When we talk about winning off the field, it's really connecting with our community in deep and meaningful ways, and that anybody, whether you're a soccer diehard or a casual sports fan, that this city — the city has something to be proud of with LAFC."
He's also proud of his Armenian heritage — which many are often shocked to find out about. 
"It's a little bit of a disconnect. But I definitely identify as Armenian. Yet, it is not immediately obvious to others," said Thorrington.
He was born in South Africa — moved to the US at age two — and grew up in Palos Verdes. He says his immigrant experience is something many others can relate to.

Thorrington is very close to his mother — whom he describes as one of his favorite people in the world and says she is why he has and continues to feel a strong bond to his Armenian roots.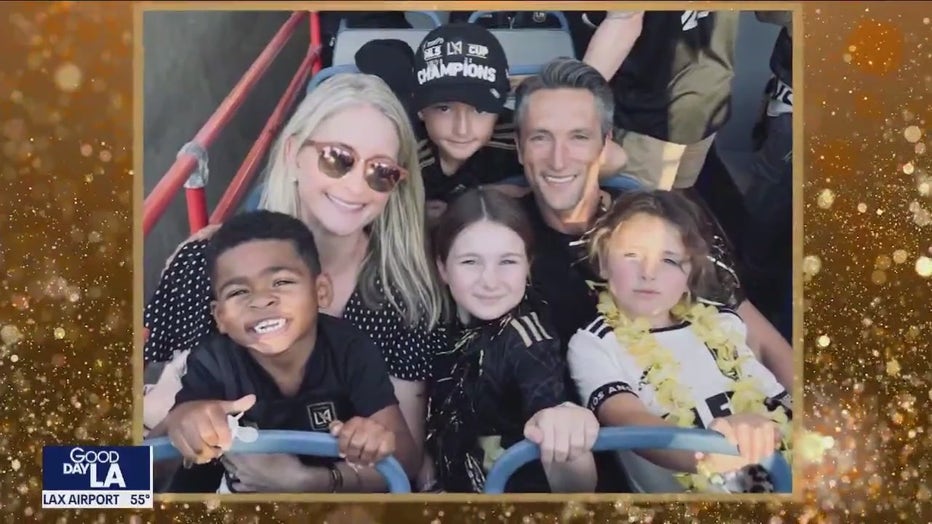 "It was very important to her that we maintain the sense of our identity and our history, and where we came from and understood the story of the Armenian people, and what people had to go through for us to be where we are today," he said.

Despite Armenian being the language he grew up with – he said it was difficult to maintain fluency.
"The tension between going to Armenian school on Saturday and soccer and baseball, and everything else I was doing… eventually the sports won out for me," said Thorrington. 
Soccer specifically won out.
At 17, he signed a contract with Manchester United after his junior year of high school. After retiring as an athlete in 2013, he worked in the offices of the MLS Players Association and got his MBA before opportunity came calling.
Not long after, LAFC hired him as executive vice president and general manager.
Last year was a big year for LAFC — it was the fifth year in MLS — which just so happened to culminate with an MLS Cup.
He says what makes LAFC stand out is how the team represents what la is all about — and the team's strong focus on community.