LA icon Vic 'The Brick' Jacobs remembers Kobe Bryant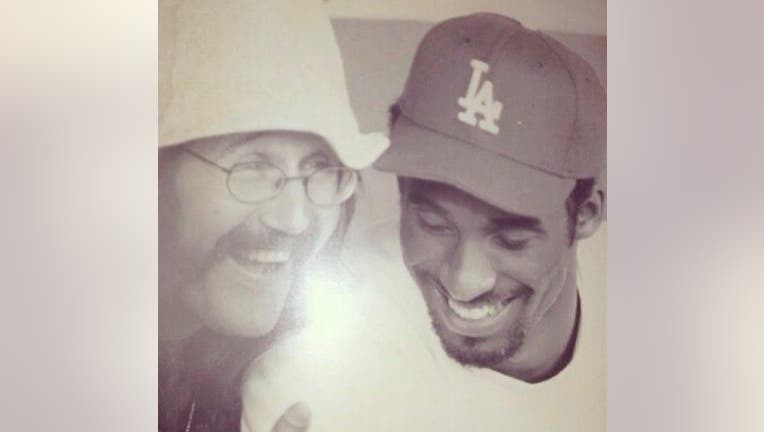 article
LOS ANGELES - Another L.A. icon who knew Kobe Bryant better than most is Vic 'The Brick'  Jacobs. Phil Shuman talked to the radio legend about his special relationship with Kobe.
'Vic The Brick' and Kobe Bryant, two Southern California originals. 
Vic, shall we say unorthodox TV and radio sportscaster, now a familiar voice on the Lakers flagship ''AM 570 Sports '' met the young in 1996, Kobe at the start of his Laker career.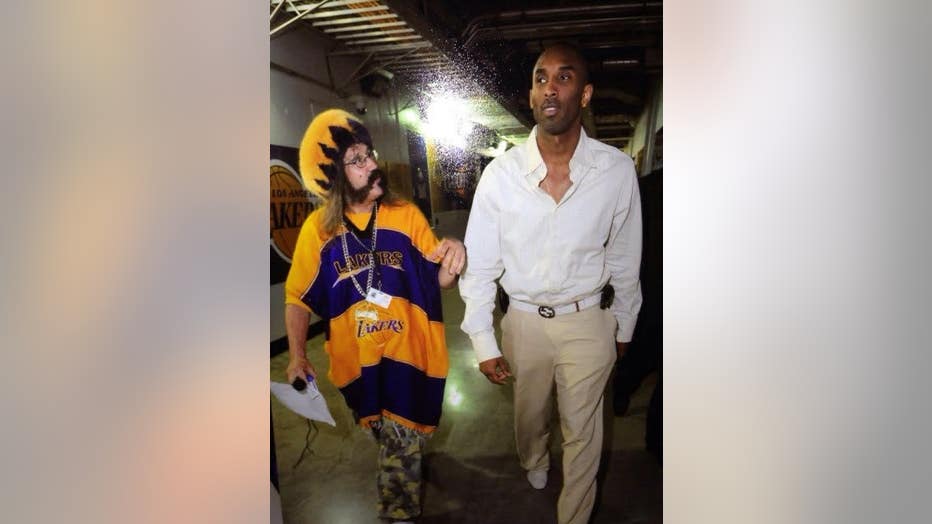 RELATED: 
• Kobe Bryant: Arguably the greatest Laker of all
• Fans in Los Angeles gather to remember NBA legend Kobe Bryant
• Orange Coast College baseball coach among victims of Calabasas chopper crash
They talked a lot, and it was more than basketball,  it was zen or eastern philosophy or Bruce Lee or, as Vic remembered today ''how to be fluid like water."   
Kobe even sent in a congratulatory video when Vic won a recent Golden Mike award for his years as a broadcaster. 
It was a touching moment, but not suprising as Kobe was known to keep his friends close.   
"It was a paradox'' Vic said,'' people think of him as this egocentric maniac but it was the opposite. He had no ego... he just loved rocking the purple and gold.  
Kobe's loss, and of course the loss of so many others, touched people deeply, if you knew him the hurt was even worse. 
''He's the greatest Laker of all time... '' Vic added in his signature phrase 'feelin' you Kobe."