L.A. County to pilot Dutch technology in Ballona Creek cleanup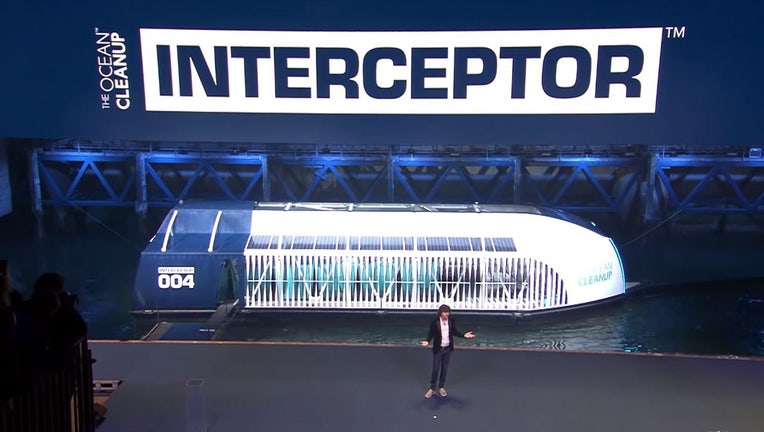 LOS ANGELES - That weird looking, catamaran-like barge you may see floating on Ballona Creek is the Interceptor. It's actually sucking up plastic from the water, in a pilot program using Dutch technology to clean up the trash floating along the creek to the ocean.
L.A. County Supervisors approved a two-year pilot program with The Ocean Cleanup, a non-profit known for its solar-powered, floating systems to clean the oceans from trash, especially plastics.
WATCH: Boyan Slat unveils The Ocean Cleanup Interceptor
The 2,000-foot boom has captured and collected debris from the Great Pacific Garbage Patch - that island of waste floating in the Pacific, that's about 3 times the size of France. The system did have some problems in 2018, in the San Francisco Bay, which have supposedly been addressed for the Ballona Creek system.
WATCH: New technology powers Ballona Creek into global ocean cleanup movement
The plan here is to test the barge, and if it works, the county will have the option to keep the Interceptor, for free, to help what the Department of Public Works dubbed its "last line of defense" -- a net near the channel outlet trying to stop garbage from flowing into the ocean.
According to The Ocean Cleanup, around 8 million metric tons of plastic waste makes its way to the sea each year, along with about 700,000 metric tons of abandoned fishing gear.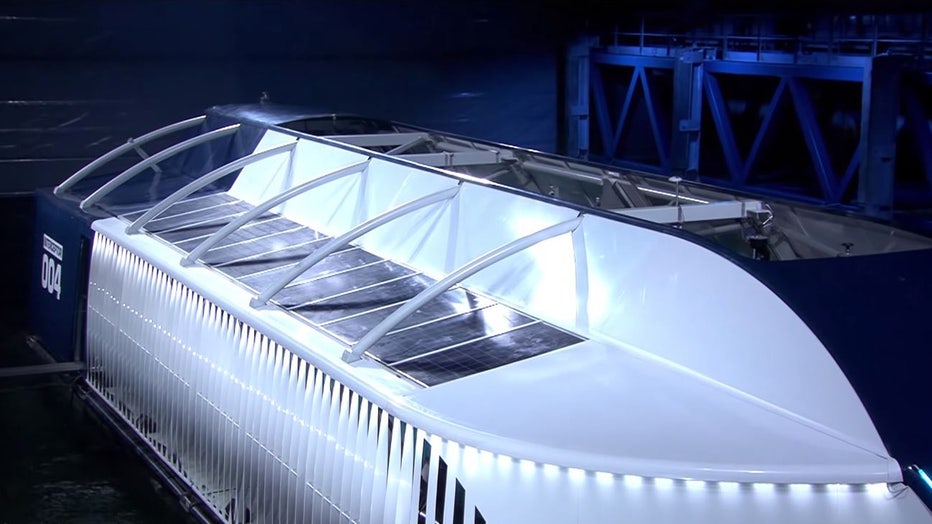 (Ocean Cleanup / YouTube)
Video of the equipment in operation can be found at theoceancleanup.com.