Kobe Bryant and The Drew League: 'Being in the presence of Kobe is something you'll never forget'
LOS ANGELES - "Being in the presence of a Kobe is something you'll never forget. Energy. Nerves." That's according to Sam Briones of Gold Net Basketball. He ought to know. He was behind the viewfinder in the Summer of 2018 when Laker star Kobe Bryant made a surprise visit to the Drew League Championship Game at LA Southwest College in Los Angeles. It was an exhilarating moment that seemed to move in slow motion.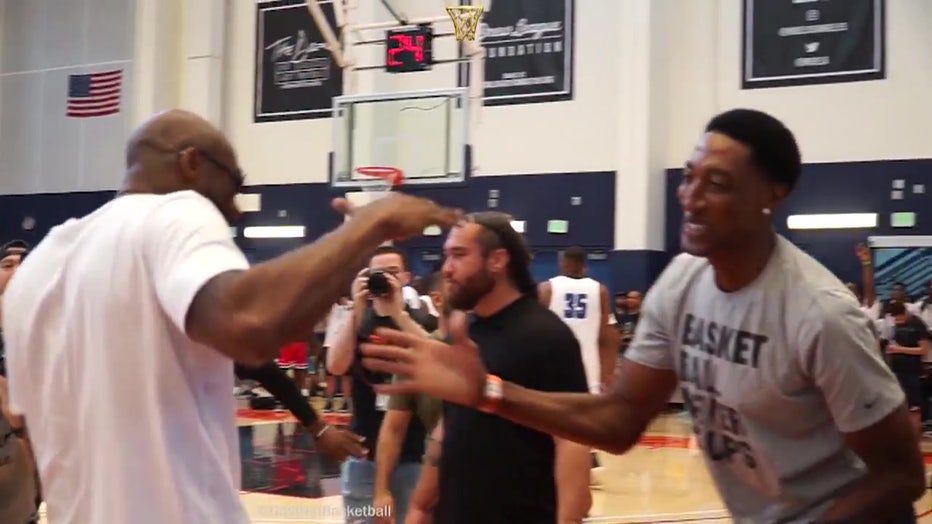 Kobe Bryant and Scottie Pippen
The Drew League is where locals and some big names mix it up on the court in a raucous pick-up game. Those playing on the court that day tried to step up their game once Kobe was in the house. The league has been around since the '70s and is named for the location that gave birth to it — "Charles Drew Junior High School."
RELATED: News related to the life and death of NBA legend Kobe Bryant
Bryant sat in the bleachers watching and cheering them on. On one side, his daughter Gigi and her friend Alyssa Altobelli. On the other side, retired Chicago Bulls player Scottie Pippen. The mood was electric and a huge morale boost to this scrappy basketball league. This wasn't Bryant's first visit. He had actually played in the league during the 2011 lockout, working to keep his game fresh.

Video of that game shot nine years before by Josia Johnson, shows Kobe sinking the game-winning basket at the buzzer. The crowd goes wild, breaking out in cheers and rushes the floor.
Get breaking news alerts in the FOX 11 News app. Download for iOS or Android.   
According to Johnson, police had urged Kobe Bryant to leave early before the game was over, but he said, "I have to finish the game." And it was a stunning finish with cheers of 'Kobe! Kobe!' and fist pumps.
Kobe gave a full display of mamba mentality to this LA crowd, who could not afford the fancy seats at Staples Center. They got to see Kobe Bryant for free. This was a good old fashioned home town love.
FOX 11's Laura Diaz spoke to the two men who own the company Gold Net Basketball and are commissioned to videotape the Drew League games. They described in great detail what it was like to have the superstar walk into the gym and mesmerize a noisy, crowded gym.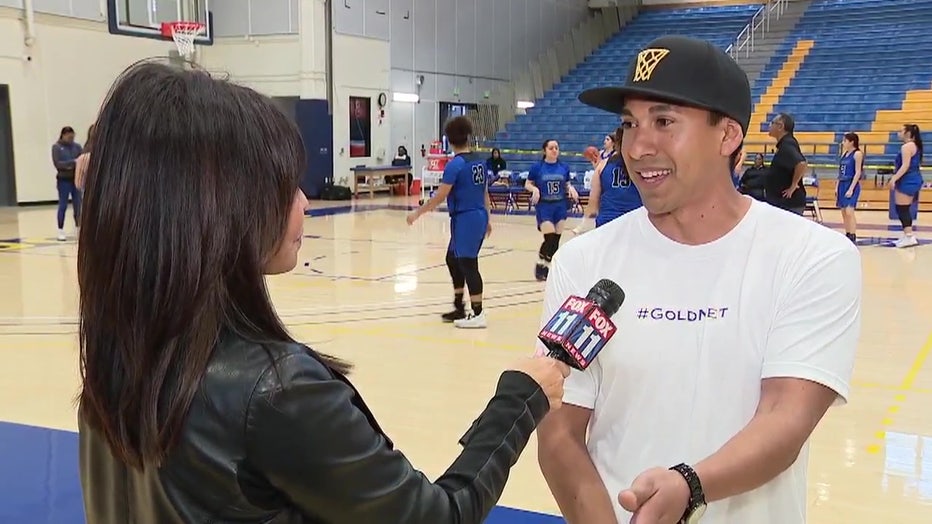 For the sports photographer who tells her story through still photography, the experience was a little different.
RELATED: Mamba Sports Foundation renamed in honor of Gigi Bryant
Still photographer Emarie Espinosa describes looking through the lens and seeing Bryant who was so competitive on the court, exhibiting a gentle mentoring side as he engaged with young athletes.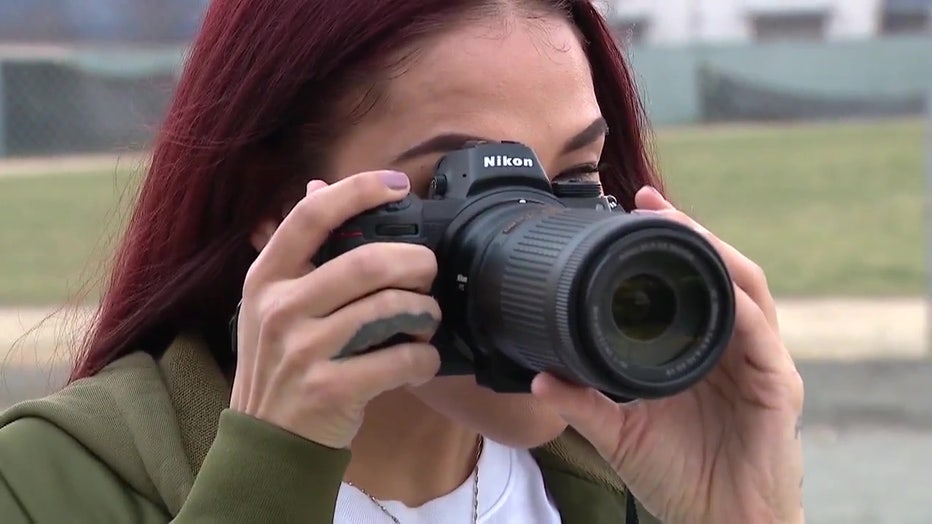 In an ironic twist, Espinosa shot Kobe at an event last month in mid-January 2020. She was devastated when she heard the news about the chopper crash. That day so fresh, the images she took that day were still not quite finished when he died eleven days later. But she says those black and white photos revealed to her were amazing.
Espinosa says those photos showed 'a man at peace.'
Kobe Bryant was killed the morning of Jan. 26, when the helicopter carrying him, his 13-year-old daughter Gigi and seven others crashed into a mountainside in Calabasas, California, while flying to a girls basketball tournament at his Mamba Sports Academy. Bryant coached Gigi's team, which was scheduled to play that afternoon. She and two teammates were among the nine people killed.
The other victims were identified as John Altobelli, along with his wife Keri and their daughter Alyssa, Sarah and Payton Chester, youth basketball coach Christina Mauser and pilot Ara Zobayan.