Kellie Pickler's husband Kyle Jacobs dead at 49 after apparent suicide: police
If you or someone you know is having thoughts of suicide, please contact the Suicide & Crisis Lifeline at 988 or 1-800-273-TALK (8255).
Kellie Pickler's husband Kyle Jacobs has died. The singer-songwriter was 49.
Jacobs was found "deceased from an apparent self-inflicted gunshot in an upstairs bedroom/office," a representative for the Nashville Police Department confirmed to Fox News Digital on Friday. The couple lived together in Nashville, Tennessee.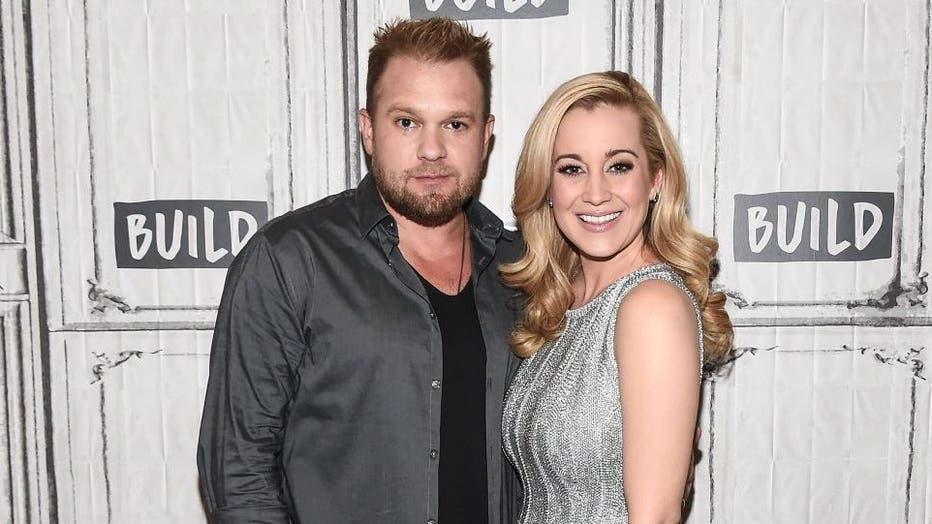 Kyle Jacobs and Kellie Pickler attend the Build Series to discuss their show 'I Love Kellie Pickler' at Build Studio on August 1, 2017 in New York City. (Photo by Daniel Zuchnik/WireImage)
"His death is being investigated as an apparent suicide," the statement added.
"Mr. Jacobs' wife, Kellie Pickler, reported that she awoke a short time earlier, did not see her husband, and began looking for him.  After she and her personal assistant were unable to open the door to the upstairs bedroom/office, the assistant telephoned 911," the statement concluded.
Jacobs was a co-writer on Garth Brooks' single, "More Than a Memory," released in 2007. The song became the first to debut at Number One on Billboard's Country Singles chart in its entire history. 
Pickler gained fame as a contestant on the fifth season of American Idol and finished in sixth place.
The pair were married in 2011 and both were stars of the show "I Love Kellie Pickler" for three seasons starting back in 2015.
If you or a loved one is feeling distressed, call the National Suicide Prevention Lifeline. The crisis center provides free and confidential emotional support 24 hours a day, 7 days a week to civilians and veterans. Call the National Suicide Prevention Lifeline at 1-800-273-8255. Or text HOME to 741-741 (Crisis Text Line). As of July 2022, those searching for help can also call 988 to be relayed to the National Suicide Prevention Lifeline.
FOX News contributed to this report.