Kamala Harris showed her mettle at age 5 when she stood up to bully, close friend says
LOS ANGELES - Beaming with a great big smile, Stacey Johnson-Batiste, of Arcadia, talked of her best friend Kamala Harris, who is now Vice President running mate to presidential hopeful Joe Biden.  
"We've always been really really close," she says, going all the way back to Kindergarten when the two were around 5-years-old.
It's when they were kids in Berkeley that Johnson-Batiste first saw Harris show her mettle.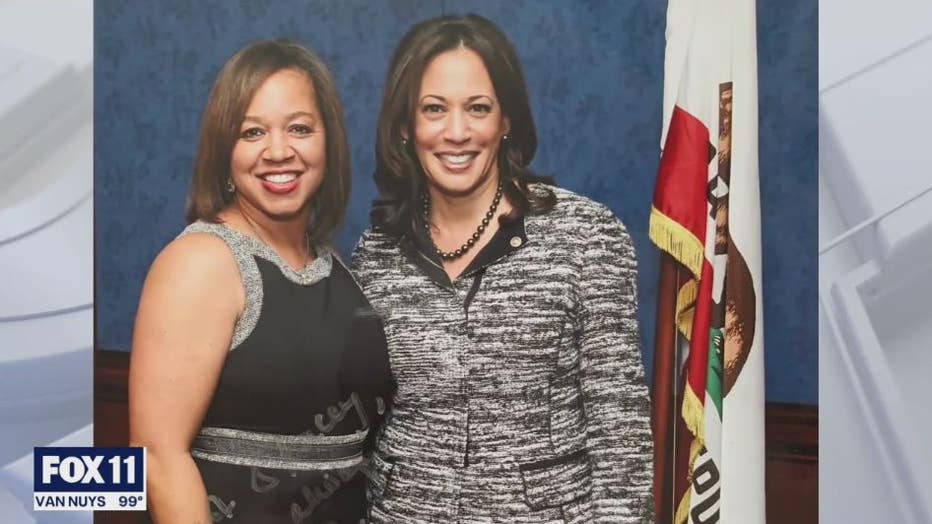 Get breaking news alerts in the FOX 11 News app. Download for iOS or Android.
She said there was a boy who was bullying her and grabbed her art project from her. 
"It was a clay project and he threw it on the ground and broke it… She stepped in between him and me and had some words. She kinda stood up to him — and, he picked up a rock and hit her in the head really hard to the point that she was bleeding. Her mom had to come from work and take her to the hospital."
Harris was scarred for life from that with "a small scar just above her eyebrow."
But, Stacey said, she had a new best friend for life.  
RELATED: Kamala Harris: From district attorney to senator to historic VP running mate — here's what you need to know
"I am so proud," she said. "I am so excited for her. I'm excited for the country... I think it is magnificent. I think it is wonderful and I feel so privileged to have watched it and been by her side from the beginning." 
From the time they walked on the stage to after Biden and Harris delivered their speeches, Johnson-Batiste watched. She said, "first I was filled with emotion. She looked so presidential." 
RELATED: 'She's ready to do this job on day 1': Joe Biden introduces Kamala Harris as running mate
She points to the moment Harris called the case against Trump and Pence "open and shut." In that moment of addressing the nation she says, "She was so poised and relaxed and confident." 
That's a confidence Johnson-Batiste hopes will help send Harris and Biden into the White House.