K-9 helps officers seize 40+ pounds of fentanyl in San Bernardino
SAN BERNARDINO, Calif. - A police K-9 helped officers in San Bernardino seize more than 40 pounds of fentanyl, officials announced Saturday.
The San Bernardino Police Department shared news of the seizure on its Facebook page Saturday. According to the department it all started with a traffic stop. 
Officers pilled over a car for vehicle code violations and found the driver did not have a valid driver's license. During that traffic stop, the K-9 officer alerted officers. That's when they began to search the vehicle. Inside, they found 20 kilograms of fentanyl hid inside various compartments in the car.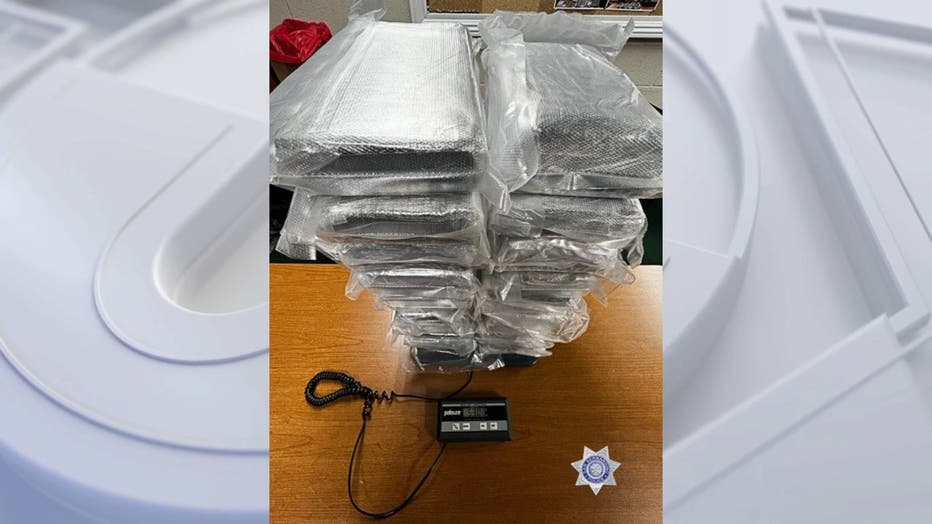 According to the SBPD, that much fentanyl is worth about $2 million.