"It's a Christmas miracle" man who went missing after being dropped off by CHP officers in Torrance found safe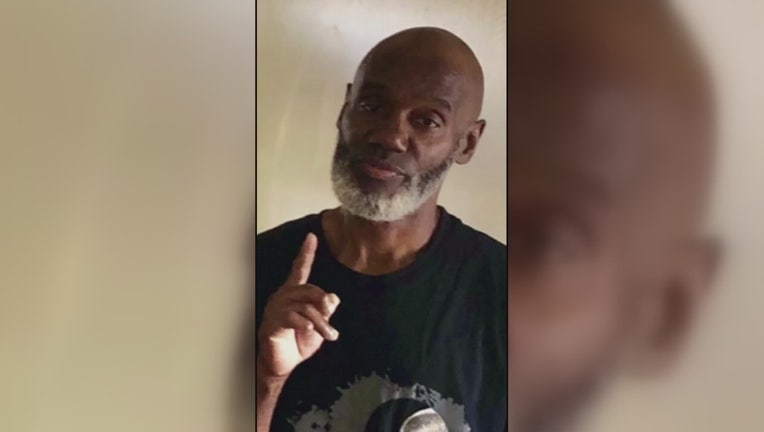 LOS ANGELES - Douglas James, the 62-year-old man with dementia who went missing for six weeks after being left at a gas station by California
Highway Patrol officers, was found safe and is expected to soon be reunited with his family.
"It's a Christmas miracle,'' attorney Mark Ravis told reporters in downtown Los Angeles Friday. 
According to the lawyer, parolee Douglas James spent the past six weeks riding public transit, "day and night, looking for a friendly face. We don't yet know how he was eating.''
Related: Missing man with dementia found by Pasadena police
Missing man, 62, suffering from dementia, family blames CHP
Man with dementia missing for weeks after being dropped off at a Torrance gas station by CHP officers
The discovery comes a couple of weeks after Ravis called for increased efforts to find him by Christmas.
James was a passenger in a car being driven by his twin brother, Donald, on Nov. 5, when they were stopped by the CHP and Donald was arrested on suspicion of drunken driving.
Ravis said James was arrested Wednesday for vagrancy in Pasadena and will be released from Los Angeles County jail, although he did not immediately know when. He was initially expected to be reunited with family at noon, but was not released in time.
Antquon James, one of Douglas James' three sons, said the first thing he would do when he is reunited with his father is to give him a hug. The family says the elder James, who has dementia, went missing after CHP officers dropped him and his dog, Teddy Bear, at an ARCO gas station in Torrance -- 12 miles from their home in South Los Angeles.
Donald James said that after his arrest, officers drove him back to the apartment he shares with his brother, but Douglas wasn't there. The dog was found five days later in the Wilmington area., the family says.
Ravis said the Douglas James situation "highlights the problem of missing persons,'' and said he foresees filing a claim with the city as a
precursor to a lawsuit alleging police misconduct.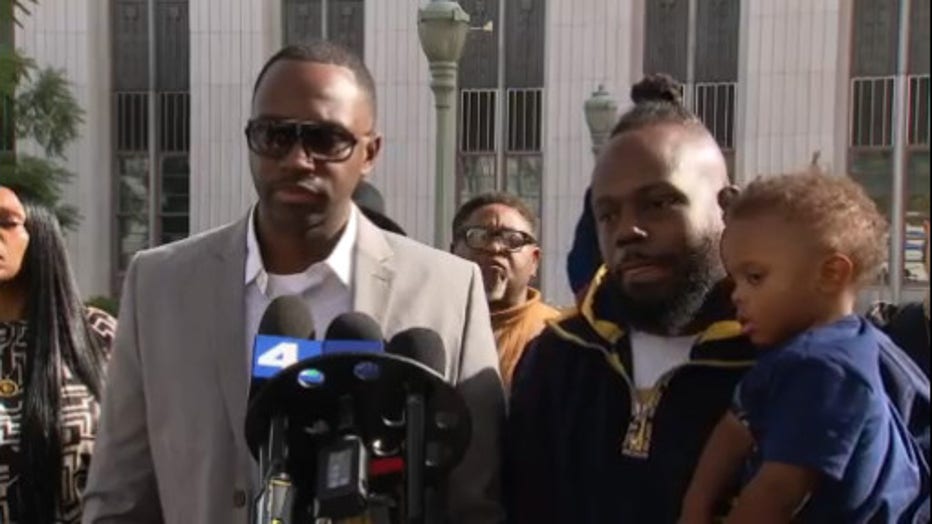 "Dumping them on the street -- that is totally unacceptable,'' the attorney said.
Dr. Ernie Smith, a professor of medicine at Charles Drew University, said at the press conference that law enforcement "needs to be more
compassionate'' in dealing with missing persons and the homeless.
"We can do better in preventing this problem,'' he said. "In this case, it was total disrespect for the family. They need to pay attention to
people who are suffering.''
 CHP officials previously issued a statement saying Douglas James was able to communicate clearly with the officers, who followed policy by dropping him off in a safe, public place. However, the CHP said in light of the family's concerns, the agency is reviewing the officers' actions.
Further details about James' health were not immediately available, but Ravis said he was told that he seems to be "OK.''
The attorney told reporters that Douglas James had spent years in state prison for robbery and attempted murder, and had been released in October 2018.